Today, I get to share the Kuznia Family with you! Katie has to be the sweetest daughter ever and she called me to book this family session for a Christmas gift for her parents! And, of course, when she asked if they could bring along their dog Jake the answer was ABSOLUTELY! We had these four in for our last Limited Edition session date right before the holidays and I swear Jake is the perfect little model. Usually, I have to pull out a number of trade secret tricks to get pets to pose and/or pay attention to me during our sessions but not with Jake! He sat perfectly for nearly every photo in whatever pose we chose and not only looked right at me but even did a few top model head tilts to add just a bit of extra flare.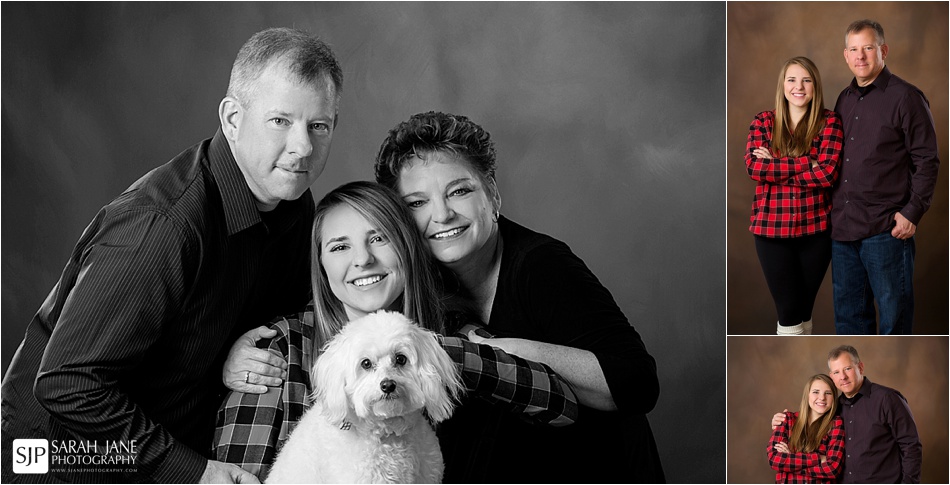 It's always important to me with every family session (even at our shorter Limited Edition sessions) that we take time to not only photograph the whole family but also couple's portraits with mom and dad, and some individuals with each parent and kid. And for this session we even took individuals of Jake with everyone!!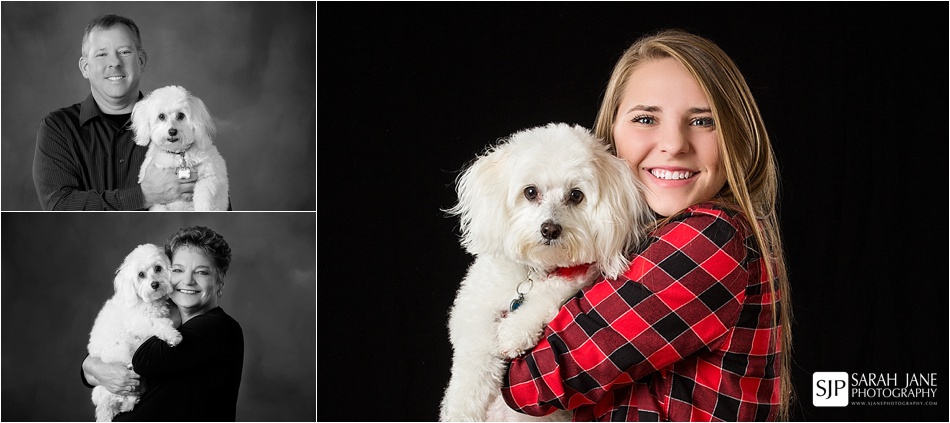 Last, but not least it's time to share the family's favorite image! I'm so glad this made it to their wall as a classic framed portrait so they can not only enjoy it for this year but for many to come! 
Don't forget to pre-book your 2017 Limited Edition Session. Dates have already been set and have begun to fill. You can book ONLINE HERE. These sessions will not be themed so all session types are welcome; children, birthdays, families, prom, couples, pets, seniors, etc.