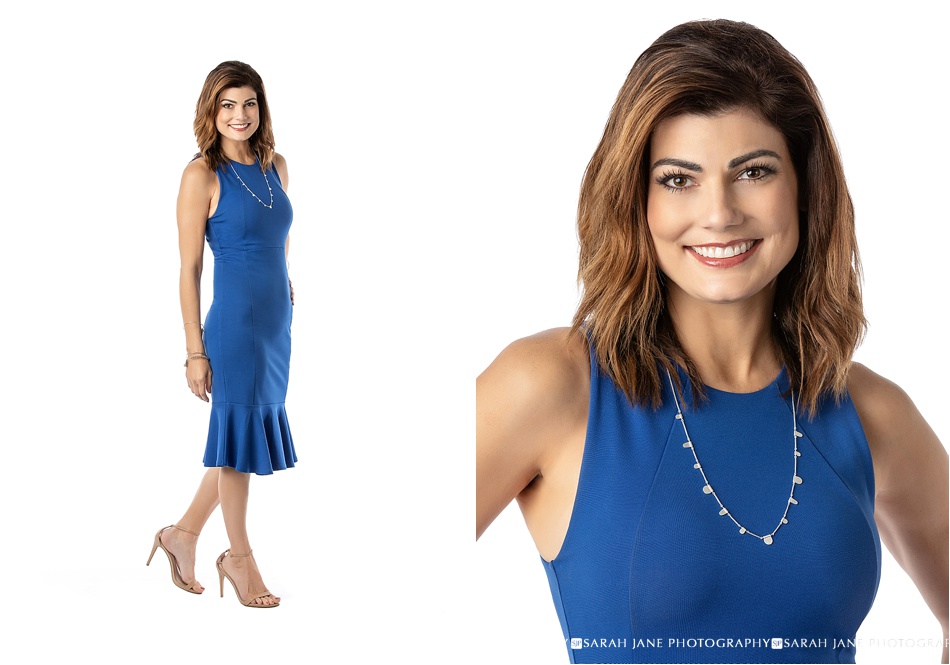 I had the opportunity to meet and photograph Jennie last year for a quick turn around headshot session. She's a thriving business woman on the Rodan Field team (if you don't know R+F, girls this is next level skin care and I'm a fan and user myself!).
Under deadline to get the company an image (for life-size banner's!) we had to get her in quick and that's the thing I LOVE about how we do our executive portraits because it's always under a deadline of like yesterday isn't it?!? None of us (even me!!) are good about having consistently updated images of ourselves. Then, when we hit it out of the park and get featured in a magazine article or land a platform event, we have to scramble a bit to create an image we love to put our face/brand/personality out there to the masses.
Well, the good news is, that's 100% my job! Our headshot sessions are 15 minutes in-studio with IMMEDIATE (yes like right NOW) viewing/selection on our 106″ Premiere screen. We make sure you LOVE that image life size (even if the final destination is an email-signature) and you walk out of the studio without any items on your to do list… no proofs to view/choose, nothing to wait on except your final image delivered often in 24-48 hours!
And since I know putting this off is easy and we could all use an update, I'm making it even easier this year with a two-day executive portrait event right here in the studio. Thursday, February 13th and Saturday, February 15th you can join us for your choice of:
Quick 15 Minute Headshot Session + Immediate viewing & selection of 2 digital artist files. Regularly $285, just $95!
Full in-studio one hour Branding Session + 20 Web Images & 2 digital artist files (artist selection). Regularly $575, just $295!
Booking is open now HERE.