It's time to see Emily's senior portraits!!!!! This year I had not one, not two, but THREE lovely gals from Central A & M apply to be senior models and while I typically do not accept more than two seniors maximum from a particular school into the model program I just could not turn away one of these beautiful gals. They were all three SO different in style, interests/activities, personalities and even looks …. so this year we have 3 Central A & M models and I'm 100% thrilled with it!
You may remember Abby (posted just a few weeks ago) and we have Kaitlin coming up soon but right now it's EMILY!!!!
She did a phenomenal job selecting unique outfits and my absolute favorite has to be this beautiful dress. It was perfect for field sunset portraits:
I knew I wanted to try out this new location and when Emily sent me her wardrobe I knew this would be a perfect fit for her neutral aztec pattern top – nothing goes better with a little aztec pattern than a little pop of turquoise! 

Ok this might be my second favorite outfit of Emily's… those gold bands!!! <3 And I just love her curls so that middle portrait is one of my absolute favorites! Plus she has the BEST laugh face so that bottom left… LOVE IT!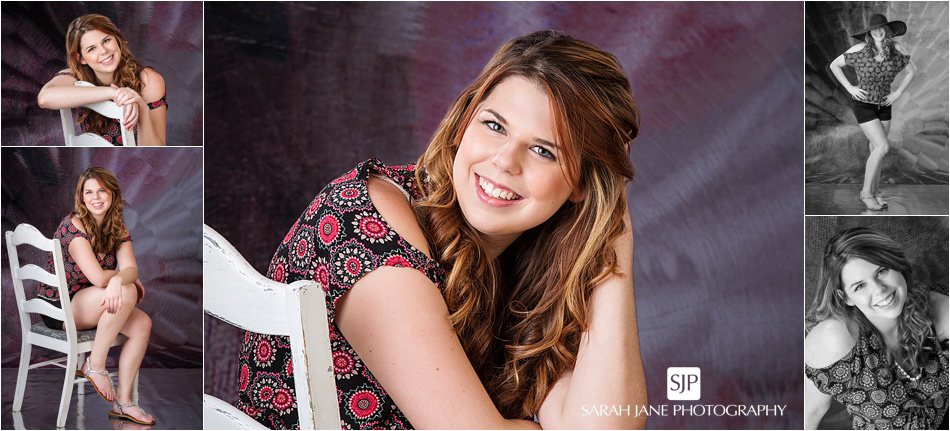 Jump perfection: 

Red lipstick + gold bands + water… YES please! We ended Emily's session with an unexpected water excursion. 99% of the time when we add water into a session it's preplanned. This time, we just happened to be in the right place at the right time and when she pulled this out for her last outfit I pitched the idea of diving in (literally) and she was game…. I'm SO glad she said yes to those, it was a blast!



It's been so fun to photograph Emily and even to get to know some of her friends on her BFF day photo shoot! Don't forget to check out more seniors and other recent work on our Facebook Page.