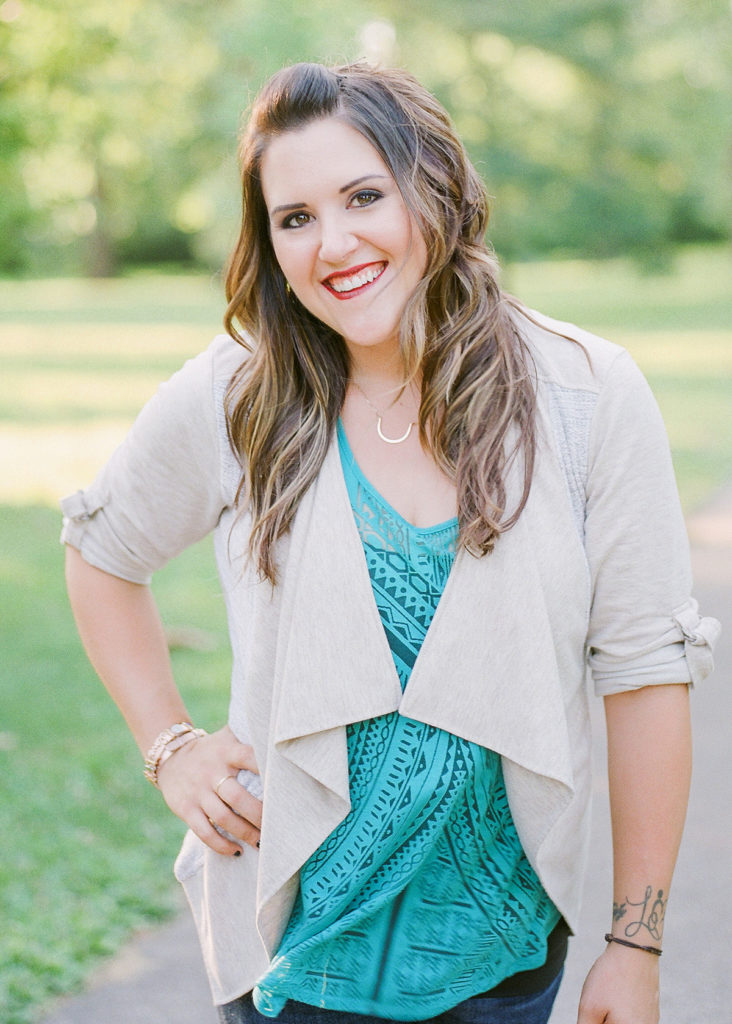 Today on the blog we're going to pop in a bit of an introduction. It's something I work in from time to time on our instagram but haven't done here for awhile! And I'm thrilled today to be getting around to not only another peek at ME (Sarah Jane), but also to introduce you to the two newest members of the SJP team, Lisa and Kat! That's right, it's not just SJ around here anymore.
But to start, how about we take a page (literally) out of our new catalog to introduce you to ME!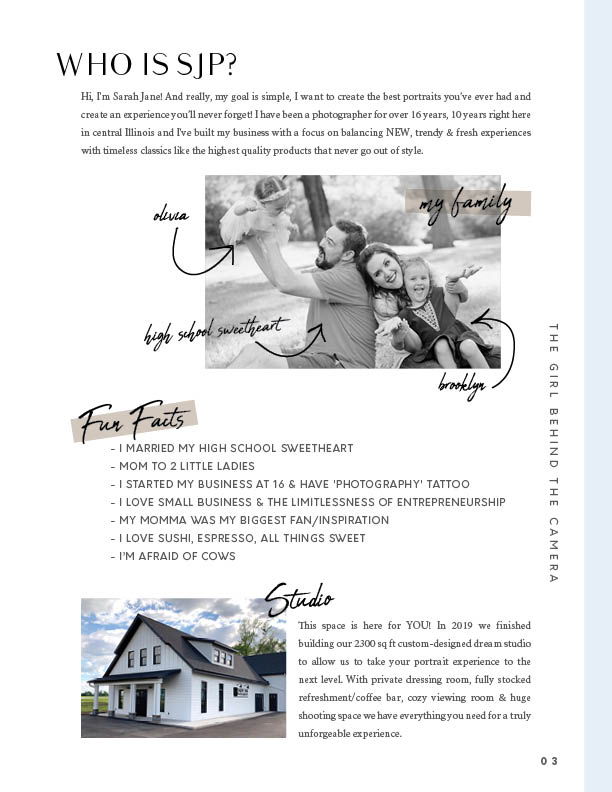 Next up… I'm thrilled to bring on two team members who have honestly been vital in getting us transitioned into the new studio space and keeping you all well taken care of. On the image side of things SJP has almost always been a one-woman-show. I've had some great production help in the past (the lovely Ms. Payton being our longest running box-opener, product-packager and project-doer!) but when it came to getting your images done and your designs made it's always been me me me. It's a hard thing to let go of as a creative but to take the absolute best care of you all I needed to bring in a couple in-house hands (to maintain SJP quality and style) while also encouraging and inviting in outside creative perspectives too.
Kat is a seriously dynamic talent. She's like me in that she's an idea person. I LOVE our conversations about anything from bees to murder to podcasts and space… there are really no topics we can't seem to spin some wild ideas about and it's super interesting to see her wheels turn on something. She's a really great connector and was honestly pivotal in getting SJP off the ground in Decatur and me out into the community. As she and Jay (who were team Thrive Entertainment Guide at the time I moved to the area 10 years ago) were my first YES in a series of cold calls trying to get some freelance work and meet new folks in this brand new place! It's an honor to have her hands on deck now at SJP and I hope for another decade of involvement in each other's projects whatever they may be (guys do we have some ideas hahaha).
Kat's working now on a lot of our design work, website updates, album designs, catalog design and plenty of studio projects too!
Lisa has also come on board to take on much of our image processing work. She's owner of her own photography business and came on for a few assistant jobs for me in the past and the universe kept us in each other's circles in various ways via church, local photographer groups and more and as we transitioned into the new studio I was thrilled to bring her onboard to help get your images delivered faster (without sacrificing quality, of course).
Lisa will be working a lot on preparing your image Premiere's, perfecting your final images (getting rid of those pesky fly aways or heaven forbid blemishes #theyhappen!) and she may be popping in here on the blog soon so we can share/show off more of your images without waiting on me to be free to blog!
**Fun side note to add to Lisa's headshot… her fiancé and I schemed a bit for that session and told her I needed to grab a couple headshots of her and could use a family model for our Christmas set last season so we got her in the studio photo-ready and AJ had a surprise question to ask. Spoiler alert #shesaidyes !!!
I'm so thankful to have these two talented women working alongside me to help continue to bring you the best possible portrait experience with top quality without delay. I am beyond thankful for each of you wonderful clients of mine who've been with me through the last decade from my small little basement in our sweet west end home to our Oreana home studio to our new studio space here to bring you more in every way that I can. You will never know how much you mean to our family when you trust me to create for you and I hope you'll help me give these two ladies a very warm welcome to the SJP family as well.