I love meeting new clients, but there is something really special about repeat clients. Having the chance to watch families grow and change over the years is a pretty awesome part of this job and I'm excited to have worked with this adorable group for the last 4-5 years to create their annual family portraits.
It's rare these days with our busy lives that I find families who do make the time to get in front of the camera EVERY year and I'm so glad these guys do. I've watch Cruz (the littlest) grow from a baby into a spunky toddler and energetic little boy. Chloe is growing into quite the young lady and is so helpful on session both with her brothers and even with my gear that she might just have to start tagging along with me on sessions for the extra hands. And Ryne (who never used to smile for the camera) is getting used to this whole photo thing every year and is now a pretty suave little man!
For the first time this year we decided to do something a little Christmas themed for these guys as well as inlcuding in their pup since we hadn't done that in a few years.
The McCoy's have a pretty good rhythm in place for updating their focal wall art pieces in the home. We have a designed a gallery wall for them with a large focal piece and a series of smaller images as well. Last year we updated their smaller pieces and this year (with the dog) it was time to update the large wall art (with the one below!).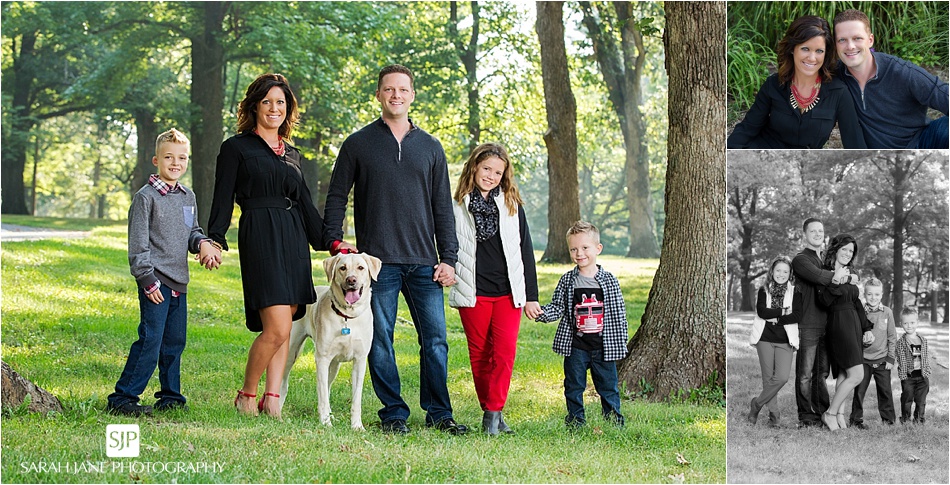 Families don't feel bad if it's been 1 year or 10 years since your last family portrait! Today is always the right time for your next one and even with a quick 15 minute Limited Edition session we can update your family legacy and leave something fun for your kids to love today and for the rest of their lives.
We still have one day of studio Limited Edition sessions available this year on Saturday 12/3 and sessions are only $45!