Its time again for our small business feature, the first of the year since I was gone most of January. I'm very excited to be featuring The Perfect Pair Antiques & Salon… that doesn't even begin to highlight all the wonderful things this place offers!
I had wondered into Wanda's shop once before but was re-introduced to this awesome space by Elizabeth VanHoutan (who you might remember from my September small business feature) who hosts her Paint Like Me Parties at The Perfect Pair. It's come a long way in the past year and I love everything they're offering right her locally. But Wanda can tell you better than I can so let's hear from her….
The Details: Wanda Timmons, Owner of The Perfect Pair Antiques and Salon | In business 2 years!
Hours: 10:00am to 4:00pm Tuesday thru Saturday | Or By Appointment
Location(s): 266 N State Rt 121 Warrensburg, IL 62573
And be sure to check out The Perfect Pair Antiques and Salon on Facebook: https://www.facebook.com/theperfectpairantiques

Tell us about your business… What do you do? Our business has taken MANY directions. What started off as a painting business and faux finishing school has turned into a Furniture refinishing, Repurposing of furniture, Paint Classes, Canvas Classes, Paint Parties, Distributor of Faux Effects Silver label paint products and a warehouse full of Furniture Consignment.
What makes your business unique/special? We strive to create a relationship with our customers to make their experience here memorable. Wanda is so detailed in her work and expects the same from her vendors. She wants her furniture pieces to be of such good quality that they can be handed down for generations.
Wanda has just about anything you could possibly imagine at The Perfect Pair… doors, custom painted furniture, antiques, mirrors, windows, frames, and even the kitchen sick! 

What item/service on your menu or in your shop do you just LOVE and think everyone needs? Taking one of our Classes and creating a piece of art or learning a paint craft to me is one of the best parts of this business. I love seeing the look on the faces of both young and old when they have learned a new painting skill or created a piece of art.
I'll have to agree with her on this one! Ryan and I took a Paint Like Me class at The Perfect Pair and LOVED it (yes Ryan loved it too). Our canvas was Christmas themed so we're going to have to get back in there for another set we can leave up all year round! 

In what way have you gone above/beyond in the past for a customer? I strive to take any steps I can to make our customers experience one to walk away from with a since of appreciation. I never want a customer to feel like I don't have time for them. Whether it be helping load a piece of furniture, taking a package to UPS late in the day, pouring off a small amount a paint product so they can try it out before investing in the larger amounts, adding a custom finish to a piece of furniture or having a custom piece of furniture built.
What is the coolest thing you've ever had a client do for you? Years ago when I was a painting contractor I had mentioned (one day while working in her home) that all I wanted for Christmas was a set of Christmas dishes and my family thought I was crazy. At the end of that job (several weeks later) she handed me an extra check and said go and buy those Christmas dishes. I went out the next day and bought them and now each year at Christmas I think of her.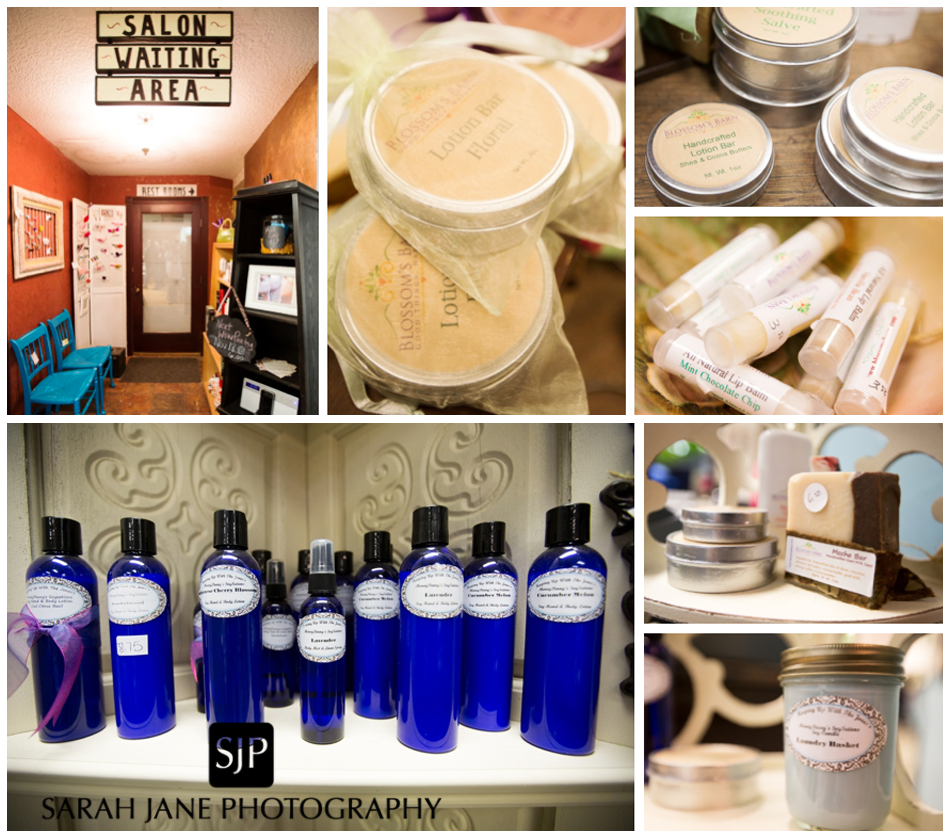 What tool/equipment/or other vendor could you not imagine doing business without? Why? I have been blessed with many Vendors that I could not run this business without, too many to mention. From the quality of the product they bring in to sell, from the amount of help they provide when I call upon them. Of course, I am also blessed with an amazing Daughter that runs her Hair Salon out of the back of our showroom. Her and her customers in the beginning were the jump-start I needed.
What other local business do you just LOVE? Why? I really enjoy Del's Popcorn Shop in Downtown Decatur. I love the environment when I go in there and sharing there products with family and friends around the country.  My daughter in laws favorite gift is one of their caramel apples.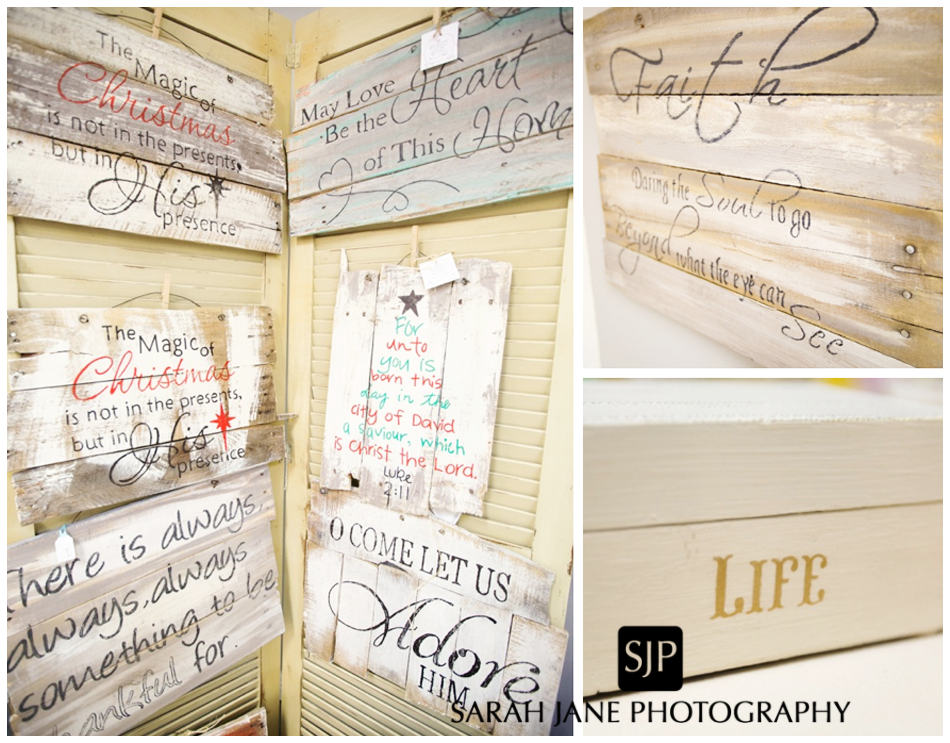 Introduce us to your STAFF…
Mandi Morlan: She is my right hand when it comes to the social media part of my business. I have seen the business grow so much since I hired her. Her writing skills and dedication to our business has been a true blessing.
Megan Timmons: Megan is not only my daughter but also my best friend and business partner. She is always there to pull up the slack when I need it most.
Mike Timmons: He is not only my husband, but also most of all he is my problem solver and every business needs a problem solver.
Tell us about YOU… WHY did you choose to do what you do? Out of high school I worked at a bank. I started as a messenger and worked my way up to a teller. I loved working with people. I strived to have the customer want to come to my window. I loved seeing them stand in my line to have me wait on them even when there were other windows open. Once I had my children my life long dream was to become the best mother on the face of this earth. After staying home for 4 years and the need for me to the make money for the extras (vacations, ball leagues, Christmas gifts, etc) and had to use a unemployed need money loan for these, then I decided after learning to paint and wallpaper my own home that would be the business for me. I would be able to schedule my business around my family. This is when Wanda's Wallcovering took shape and from there, it turned into Designer Finishes (my faux finishing school and contracting business) and now the addition of The Perfect Pair is the rest of the story…where I still want my customer to choose me when it comes to the services I offer.
When did you know you wanted to go into this business? I have said many times in this journey that God has been my guide and lead me in every step and change of my business. I would have never guessed 26 years ago that this would be what I would be doing. I truly believe my purpose in this life is to serve, teach and provide a business for others and myself to prosper.
What are you passionate about outside of your business? Cooking. I love to cook, especially when I am able to cook for my family. Now that my children are grown and some having families of their own, it means so much when I am able to have family dinners together.
Describe your PERFECT day…
I would describe the perfect day as one where I could be in my paint room with my granddaughters.  When one of them ask "Memaw can we go to the Paint Shop?" I want for nothing else in this world. It is our playground! Being able to help them create and learn my trade is something I hope to be able to pass down to them.
I hope that when my day on this earth is over that my family and customers will be able to look at the life I have lead and saying she was truly passionate and loved her God, Family, Job and life to the fullest.
SMALL BUSINESS OWNERS:  If you'd like to have your business featured on the SJP blog please visit the following link to download the information/questionnaire form which you can email back to mail@sjanephotography.com. We are now booking for 2014 features and showcase one business each month. Your feature includes FREE 20 minute location shoot by Sarah Jane Photography, blog and facebook feature and web images to use on your online spaces (facebook/website/etc). 
Download the information here:https://www.dropbox.com/s/urr7zdkh64szon7/MarketingBusinessFeatures.doc