Today, I'm sharing James' senior album with you all! Our albums are a product that nearly every one of our senior clients selects and with options from 14″ metal cover Italian-made designer albums down to 6″ pocket albums we've got an option for everyone to take home one of these custom-designs. They are one of my favorite items to create for clients since I know loose portraits can easily end up dusty in a box under the bed, digital images are more often than not never even downloaded and I haven't had a client yet with enough wall space to feature 30-50 of their images all at once!
So albums give us the chance to highlight ALL your favorite images in a custom-design that's easy to display on an easel on a bookshelf or even out on the coffee table. Plus, we want to plan for now, for this session and this kiddo, but albums help us plan for all future sessions too. Imagine all your family's milestones… senior years, engagements, weddings, new additions, growing kiddos, etc all ready and at your fingertips in your matching albums over the years. It's hard to make time to scrapbook or make these yourself (I know, I do this for a living and STILL haven't made my wedding album yet!) so this takes the work out of it and instead of a project we provide you with the finished legacy instead.
One of my favorite things about James' session is that we worked in his bass fishing! This is the first session I've done with a bass boat and though we had a TON of fog for his early morning session it made for a really cool session!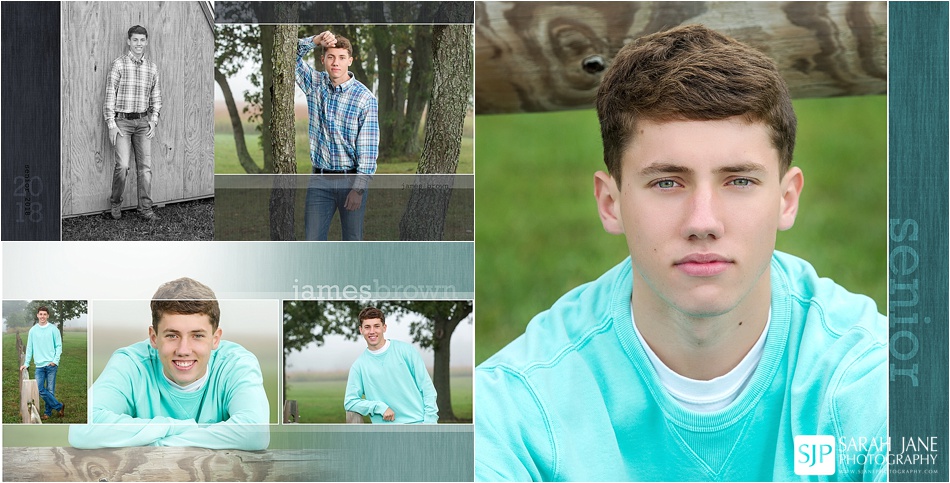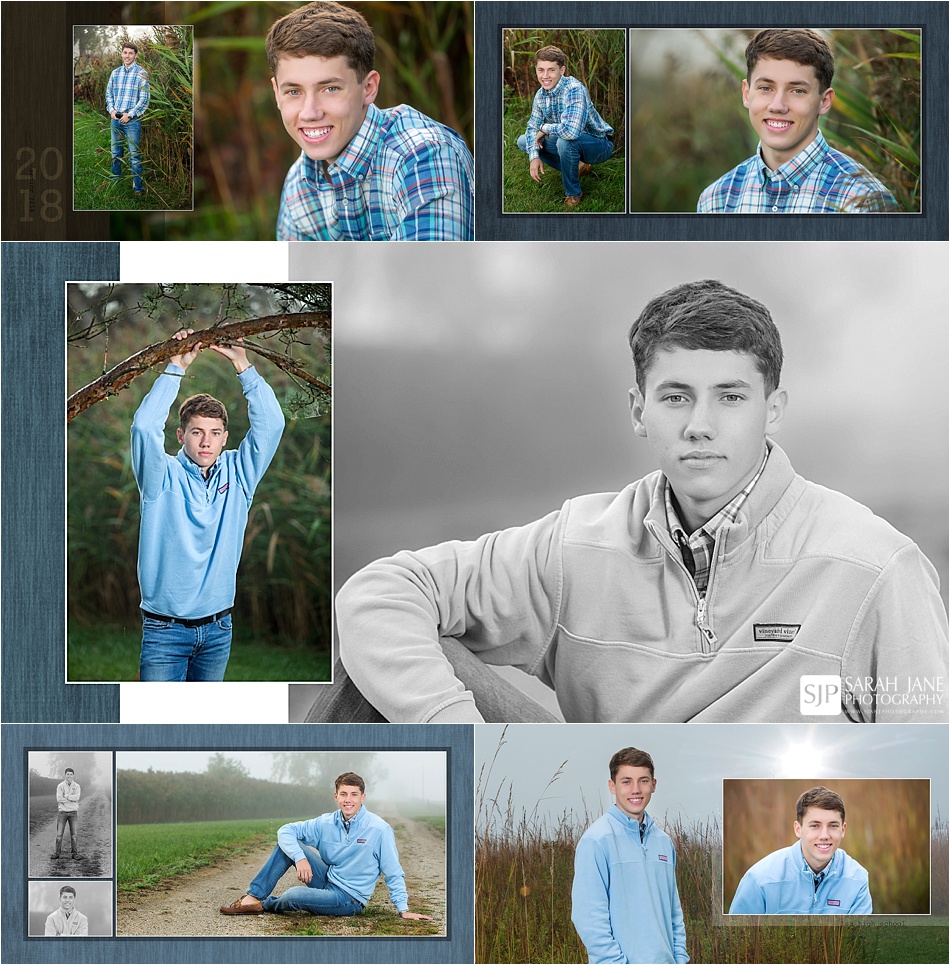 I also had some fun creating sunlight where there was NONE. The fog was THICK all morning on this day and they'd really hoped for some sunshine (what's the fun of getting up for a sunrise session with no sun right). So I decided to create a little (see the last album design above).