Today I'm excited to show off some of the fun we had in Indianapolis last month when I was teaching at The Reset Conference! While my priority in my business is my portrait and wedding work/clients, I am also really passionate about teaching and helping the next generation and fellow photographers grow in this field. My shooting schedule doesn't allow for much of this year-round but as things slow down here in the midwest for the yucky weather months January-April I'm able to take on more mentoring clients, host in-studio workshops and even head out of state to teach at a few conferences and this March was no exception.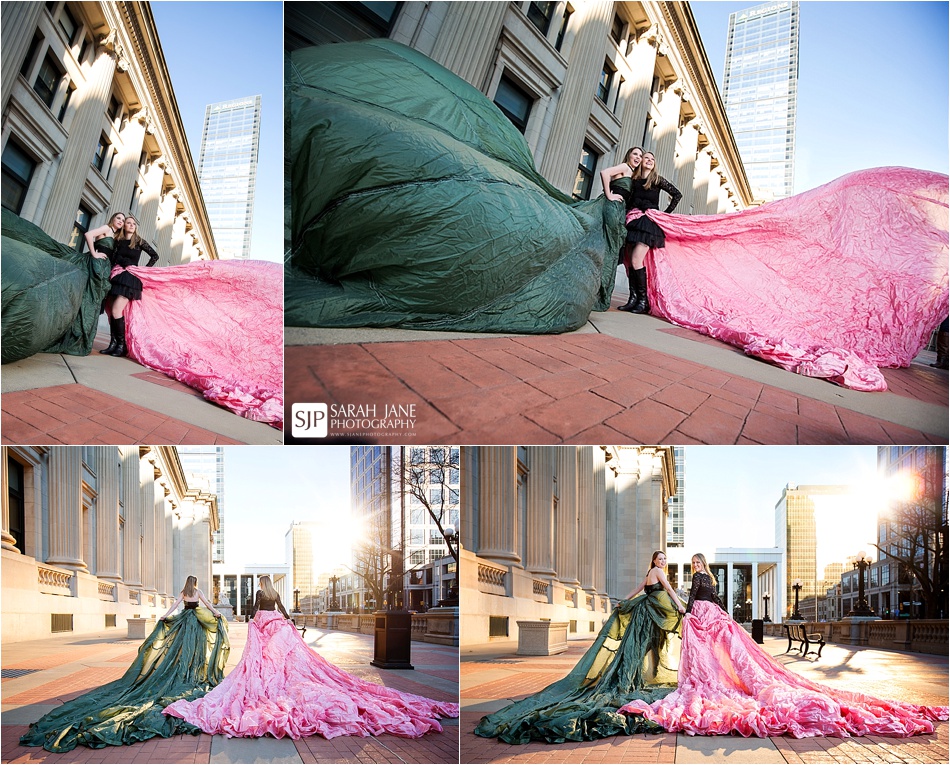 I've spoken at the Reset Conference before as it's one that was founded right in our backyard (in Champaign, IL) by a couple lovely photographers, Rebekah Albaugh and Kellie Penn, who some of you locals might remember from her time here in Decatur with Across the Miles Photography! This year was bigger than ever, however as I not only was invited to teach two classroom courses but also to host a 'shoot-out' with these super fun parachute dresses.
If you've been hanging around the SJP blog much you may remember seeing these dresses debut last year for our senior model session at the Decatur Airport. For the shootout we mixed things up just a little with a few new skirt pieces and a fun off-the-shoulder lace shirt for Payton (in pink) which I loved. And we couldn't have asked for a better location than downtown Indianapolis where these girls not only made an impression on residents but were stopping traffic as cards slowed to take cell phone shots AND we even later found a few taken from the high rise buildings around us!
There really is nothing subtle about a parachute dress….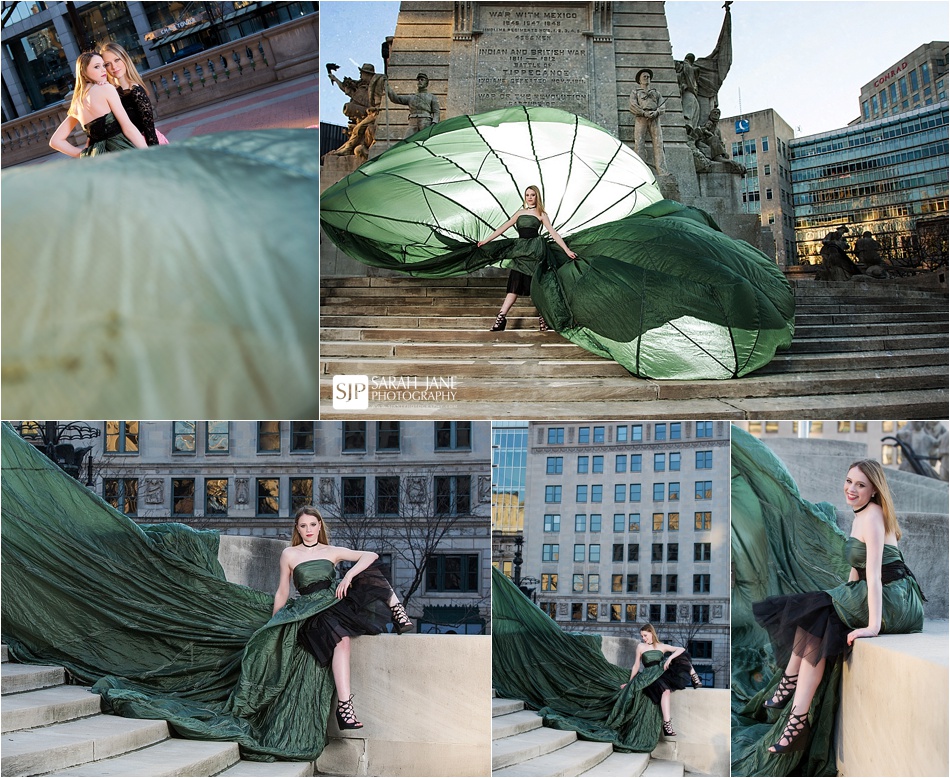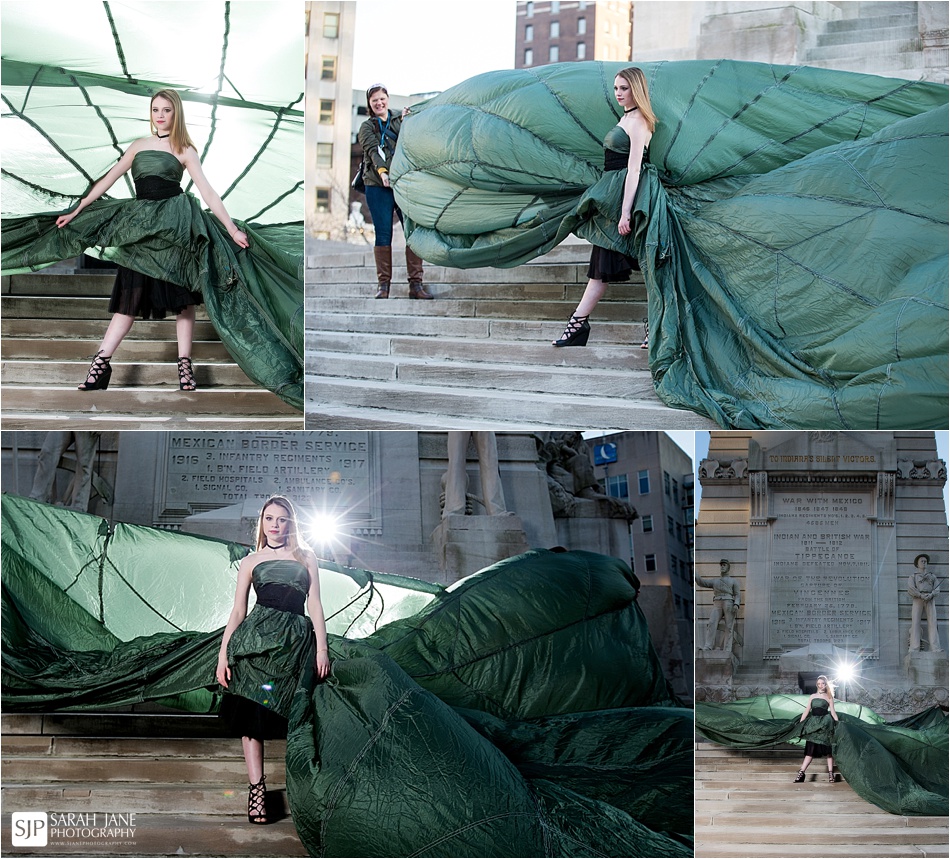 Payton and Natalie were fabulous and not only were great models but were good sports hauling around these dresses in not so warm March weather.
And guess what guys… you don't have to be a model to rock a parachute dress on your session, all you have to do is ASK! That's right, high school seniors, you can add one of these parachute dresses to your senior session to create looks unlike anything you've done before….. I'm ready to create something at NIGHT with these DOWNTOWN and maybe with a cool CAR! Who's in??!?! We're now booking summer/fall 2017 and filling faster than ever so call asap to get on the calendar.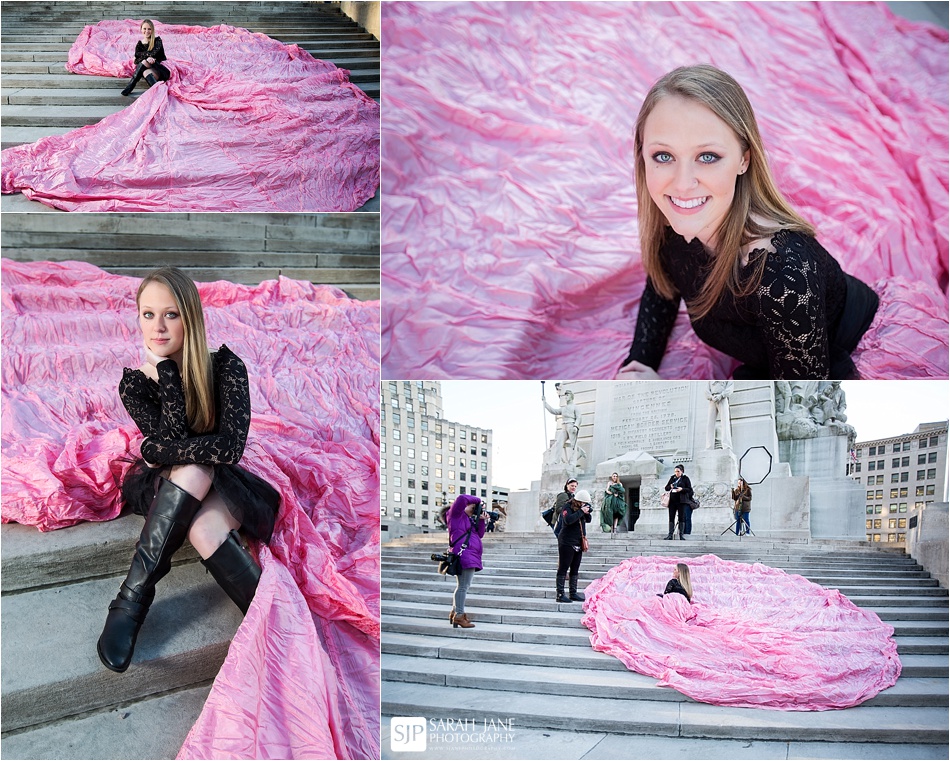 You can see more of what we were up to at the Reset Conference on the BoxDropsbySJP blog!