Check out the Orrick Family!!! I swear these guys are the most photogenic and well-behaved little guys I've photographed (maybe ever lol). The Orrick family was amazing to work with and when Kristi said she wanted to do our longer session to work in two locations I was a little skeptical that I could hold the attention of three young boys for that long. But these three (and mom and dad) did amazing! They were perfect at following directions and boy did they bring the charm (just look at those smiles).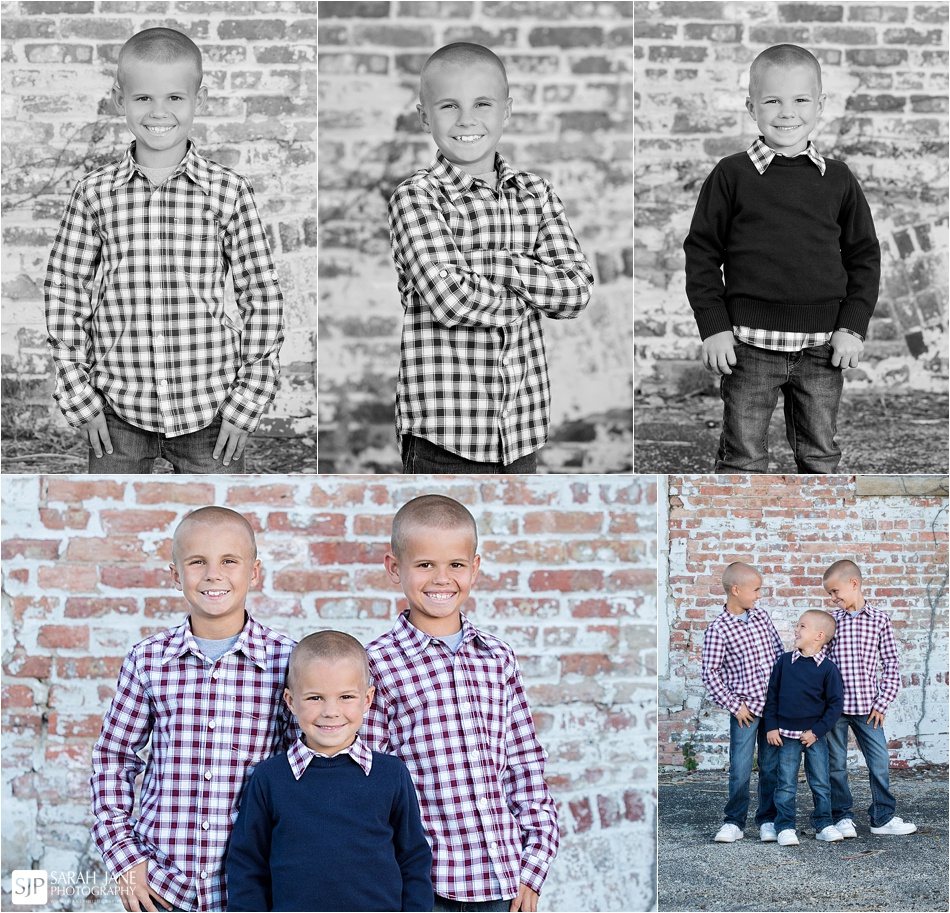 We wanted something with a little urban texture and with the whites/creams/reds/blues that we knew would match their home decor well so this location was a perfect fit.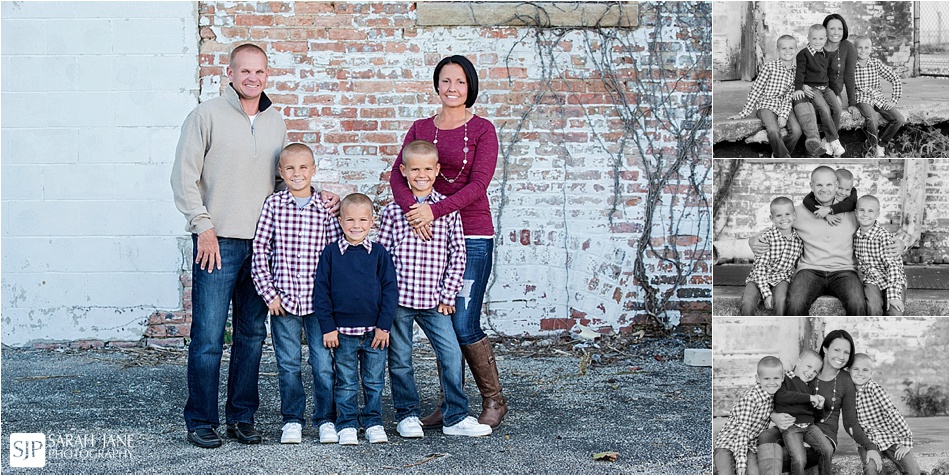 And Kristi already knew she wanted to make sure we fit in time for images around the Country Club golf course since Steve works there and these guys are quite the golfers! Well I love any time we can add a personal touch to a session like this and the golf course is absolutely beautiful (one of my FAVORITE Decatur wedding venues!!)

And the best part about photographing a family session on a golf course has to be the golf cart rides (especially if you're a boy!). I definitely don't think these guys minded that part one bit!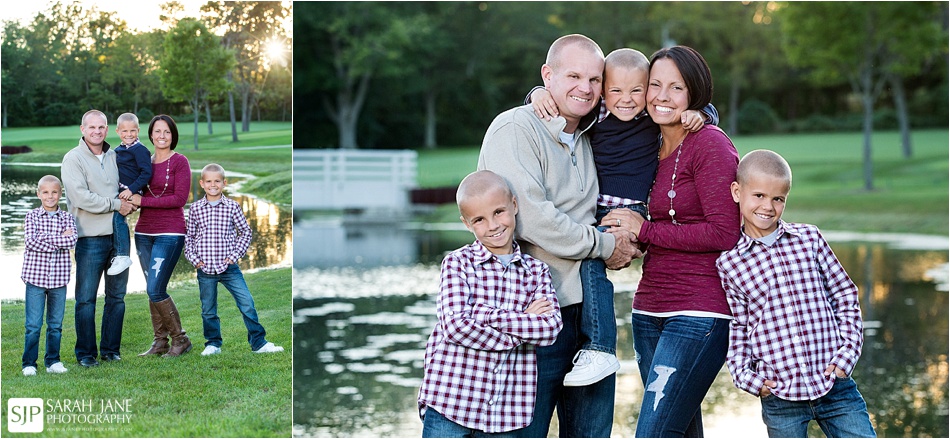 I'm so glad that we were able to not only design a feature wall art piece and some accents for their home but also that they decided to showcase all their favorite images in one of our legacy albums. This is always my favorite way to preserve and highlight this slice of time in my client's lives.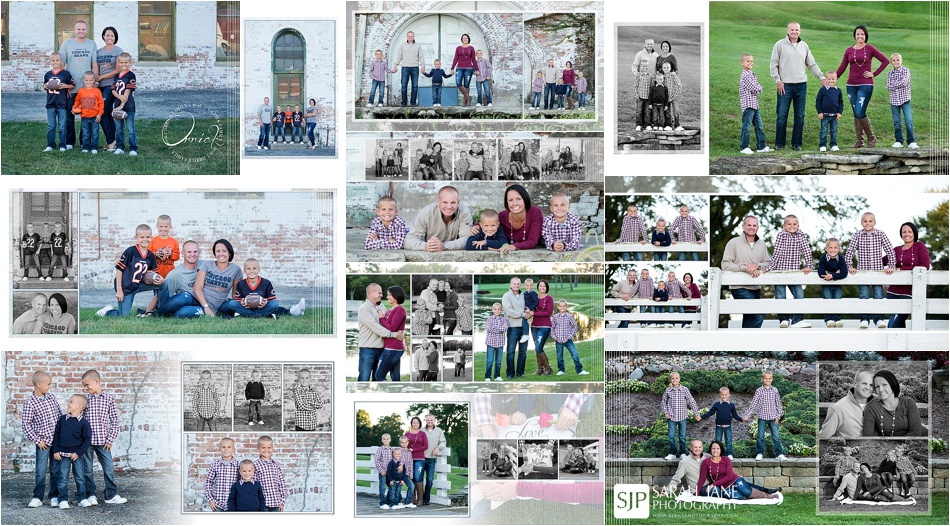 Don't forget to head over to our facebook page soon to give them some love with your likes & comments! And if you'd like to work with us to design a family session this year give us a call. We are now booking all of 2017 (including fall which fills quickly) and we'd love to work with YOU.