The Details: Scott Bowers, Vice President of Sales or Dynagraphics, INC / Wood Printing | In Business: Since 1980
Hours: Monday-Friday 8:00-5:00| Location: 3220 N Woodford St. Decatur IL | Phone: 876.9950 | Website: www.dynagraphics.com
Tell us about your business… What do you do?
In 1980, my parents, Richard "Barry" and Melanie Bowers, purchased Promo Graphics, a screen printing company that produced retail sign kits for 65 Eisner Foods (Jewel) stores. My brother David and I worked with our parents from the start. As teenagers, David operated screen printing and offset presses and I worked in the bindery department. In 1988 the company purchased state-of-the-art quick printing equipment that allowed faster turnaround and lower cost, and the Fast Impressions division was born. We've since added equipment for short-run full-color posters, displays, vehicle wraps, full-color signage, outdoor graphics, and a Zund G3 cutter for shape cutting everything from paper to aluminum. Then in recent years we acquired local printer, Wood Printing, expanding our print capability greatly and enabling us to provide all of your printing and graphics needs in one place.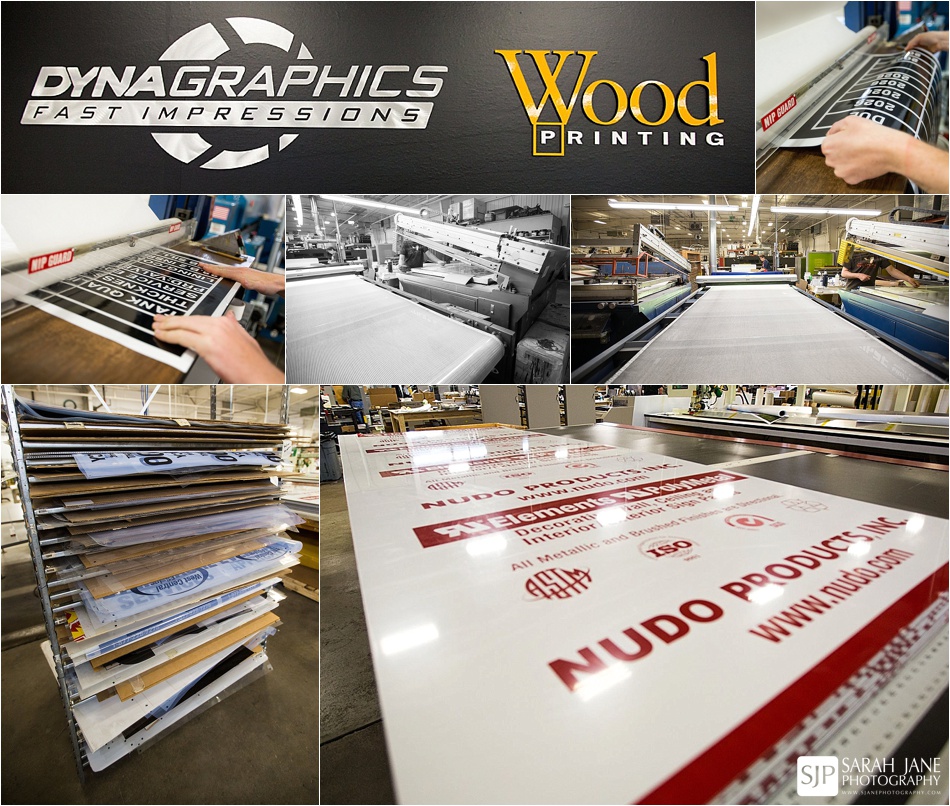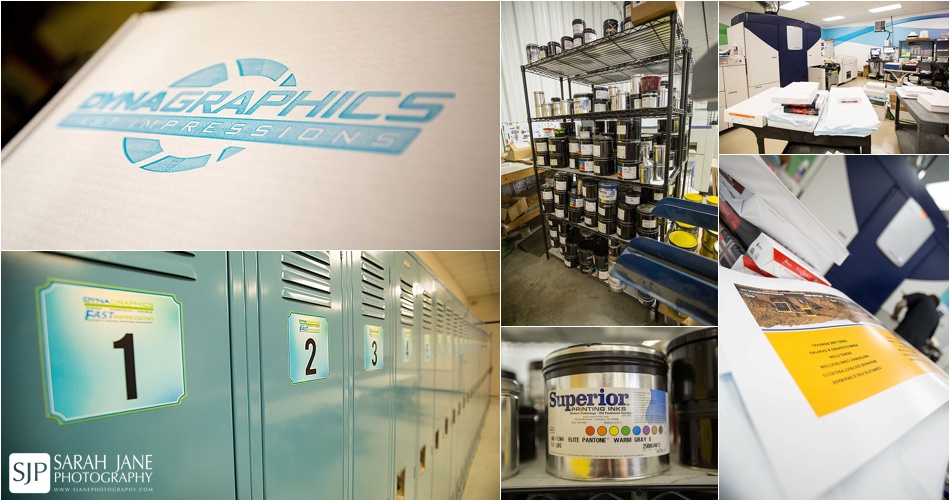 What makes your business unique/special?
We're known for doing work on a very short deadline. And, our customer service is second to none – when there's a problem we do everything to make it right.
What item/service on your menu or in your shop do you just LOVE and think everyone needs?
I really like our architectural graphics and custom wallpaper.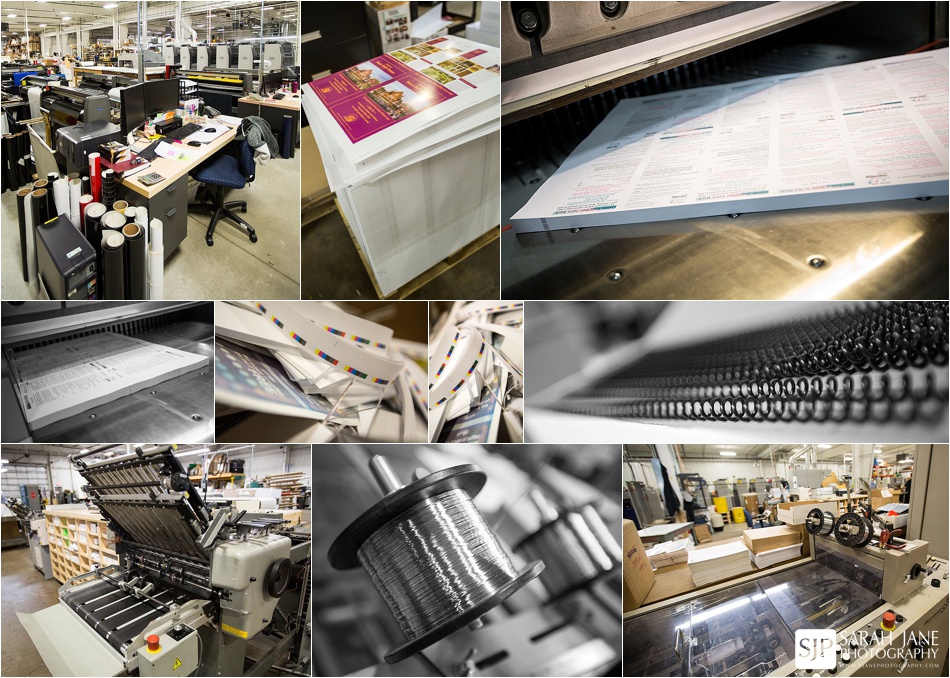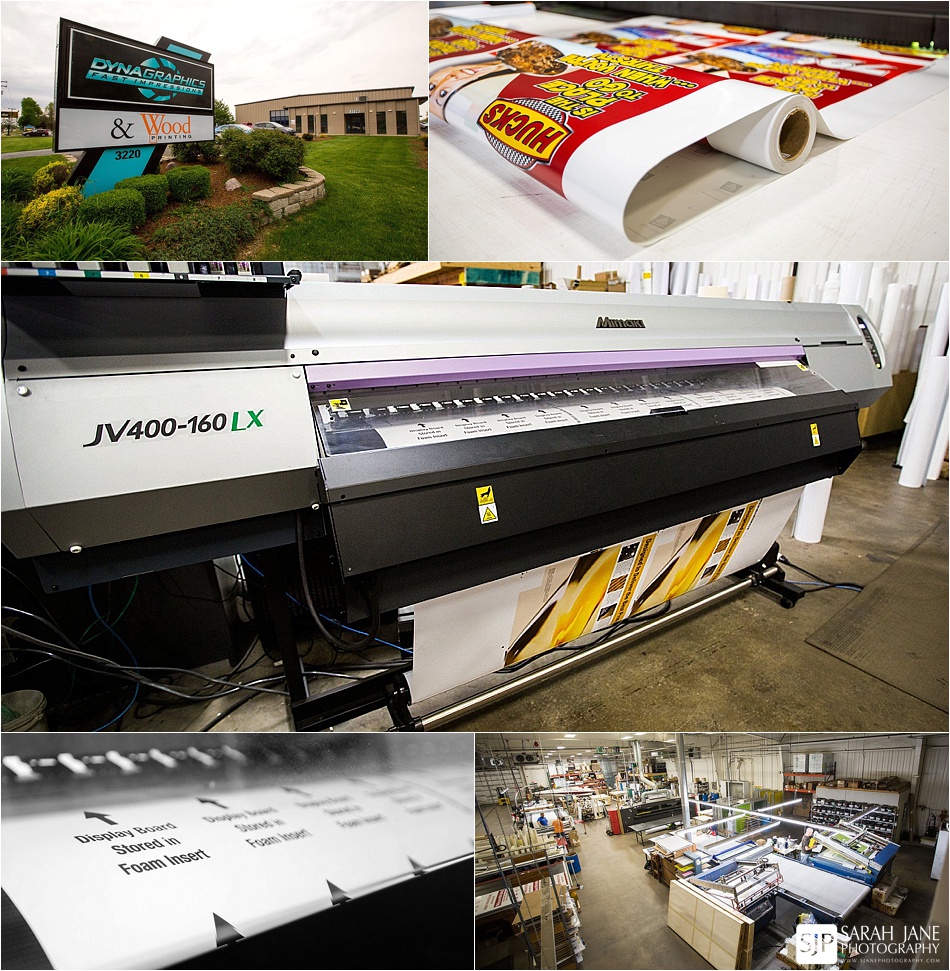 I was lucky enough to be at Dynagraphics for their feature on a day they were printing Thrive Entertainment Guide. It was super cool to see how crazy fast this press runs (and fun to crank my shutter speed super high to try to catch a glimpse of what was nearly impossible to see with the naked eye). Plus, it just so happened to be the issue that had our full page senior ad on the back … there was a huge PILE of sjp seniors, pretty awesome to see in person! 
In what way have you gone above/beyond in the past for a customer?
We did a job for Huston-Patterson, and in order to make a deadline we chartered a plane to Pennsylvania.
What is the coolest thing you've ever had a client do for you? 
We've had many clients make introductions to friends and colleagues. When we remodeled we received flower arrangements. And we have so much support whenever we have an open house, such as Refreshment Services Pepsi providing a fountain.
What tool/equipment/or other vendor could you not imagine doing business without? 
We love Midland Paper; their service is great.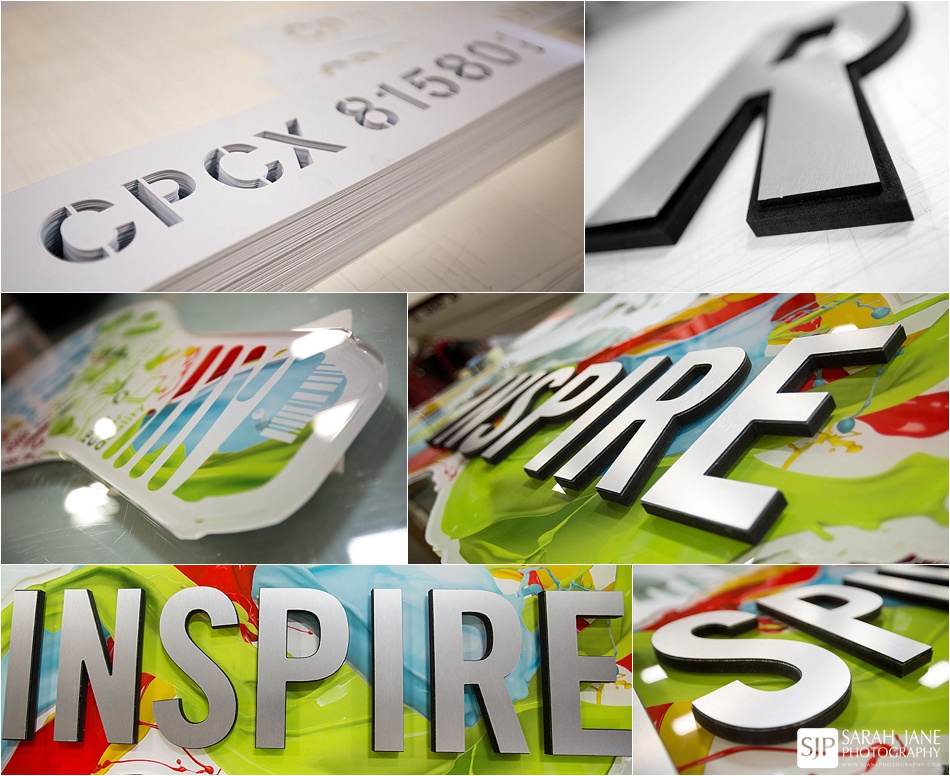 What other local business do you just LOVE? Why?
Perry Products – their offering is quite unique. They do Perry suspenders; they're inventors.
When did you know you wanted to go into this business?
I worked for my folks, I didn't really have a choice (laughs). I've worked here all but four years.
What are you passionate about outside of your business? 
My children, my relationship with God and my church family.
Describe your PERFECT day:
Nice weather, a Saturday to be able to sleep in. Maybe be able to do something outside, with the people I love close by.
Introduce us to your STAFF…
Cindy Staudenmaier, Controller  |  Dan Niebrugge, Plant Manager  |  Sam Tangman, Key Accounts Rep  |  Coleen Holloway, Customer Service  |  Angie Hawkins, Customer Service  |  Sue Watts, Customer Service  |  Tony Hector, Customer Service  |  Justin Van Valey, Graphic Designer  |  Sheri Martin, Graphic Designer  |  Brian Sheppard, Graphic Designer  |  Nick Schloz, Graphic Designer  |  Jean Zerfowski, Graphic Designer  |  Jim Ashby, Marketing & Sales Executive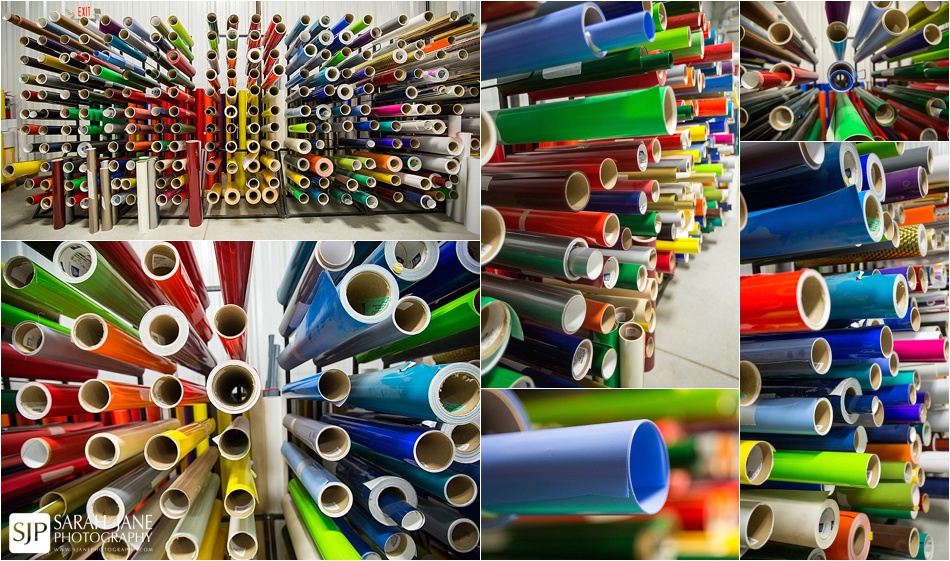 See the latest news at:
See our other past small business features to connect with more businesses in our area:
See more on our Facebook Page and follow us on Twitter @sjanephotog, Instagram @sjanephotograhy, and Snapchat @sjanephotog
If you'd like to have YOUR small business featured for FREE on the SJP blog (or know a small business we should feature) you can find details HERE! These features are 100% free and we'd love to feature you next.