It seemed fitting to kick off back to school week around here with a little peek at our 2018 senior models. I've been working all summer with these amazing seniors and will be sharing each and every one of them with you individually very soon. But to start, I'm excited to show off what we've done with them together so far.
Our senior model experience has grown and changed every single year I've done one. It has grown from a year with just two lovely models, then jumped up to seven and now this year we have our largest group yet with 13 from six different schools! Not only have our numbers grown vastly this year but the whole experience has.
You've likely caught bits and pieces of our models experience through our social media posts but today we lift the veil so you can get a close look at what it looks like to be an SJP model.
We meet each of our models and kick off their model experience with what I call their FIRST LOOK debut session. While this includes an interview with them and their parents so we can all get to know eachother a bit, it also marks their first time (for most of them) in front of my camera and gives me a challenge. Most of my sessions are 2+ hours but here, we have 5 MINUTES. Yup, just five minutes after only chatting with them for about an hour to TRY to produce images they'll love to show off and share with friends from the start. It's not easy, but I like to keep myself on my toes. And this gives each model a little taste of what it's like to work with me so we know they are 100% comfortable before we dive in. You might remember seeing the model team's first look images here!
But up next is when the real fun begins… each year I come up with a new semi-styled group session where ALL the models get together for one big session together. This is a time for them to get to meet each other and have a little fun together, there are gifts (I mean who doesn't like gifts?!!?) and this year there were unruly balloons too! Here's a look at our past group sessions of the class of 2016 (homemade dresses in the snow) and the class of 2017 (floral crowns thanks to The Secret Garden). This year we went for something with a little urban elegance with a little black dress look around downtown Decatur.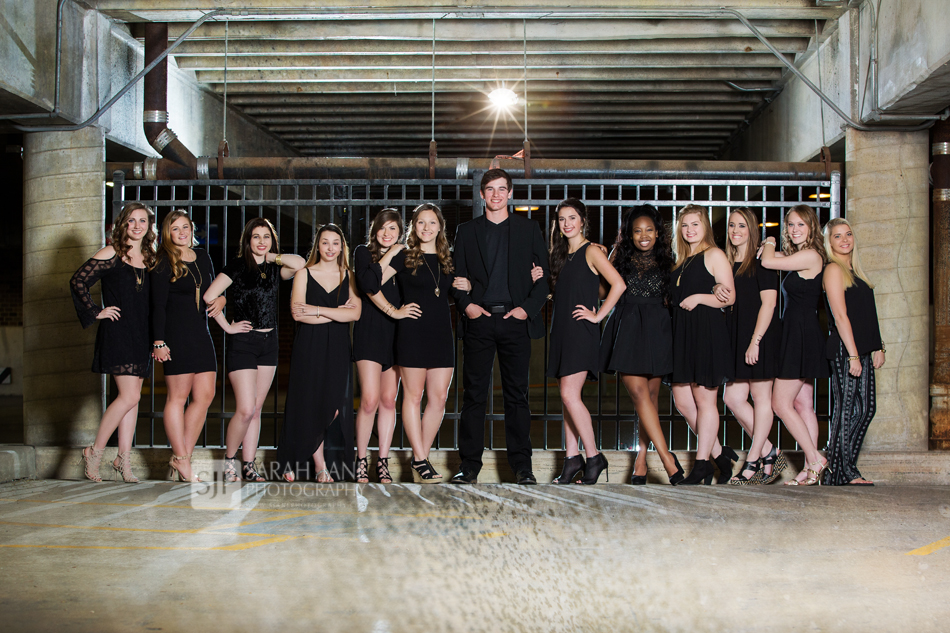 The wind made work with the balloons a little challenging but it was fun!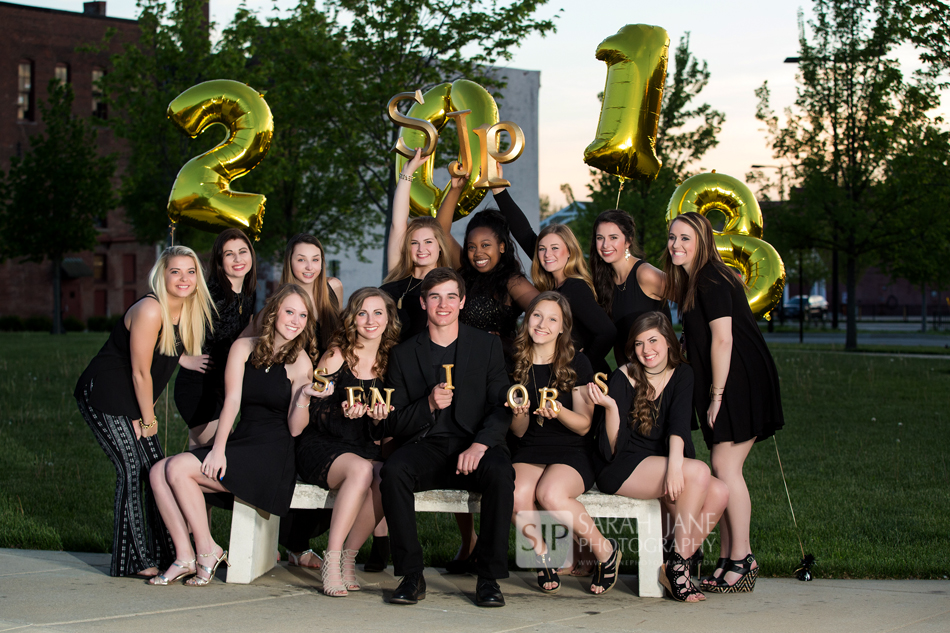 Not only do we want to create some group images at this first session together but, of course, we want everyone to have a little moment of their own in the spotlight. This year that presented a unique challenge because even just 5 minutes solo time each is over an hour of shooting time AND all with each of them having an audience of 12 other seniors PLUS their parents haha. Nothing gives them a more accurate 'model' experience than having to pose and be in the spotlight in front of 20 other strangers watching them! If you happened to be downtown on that day you surely noticed our stylish mob.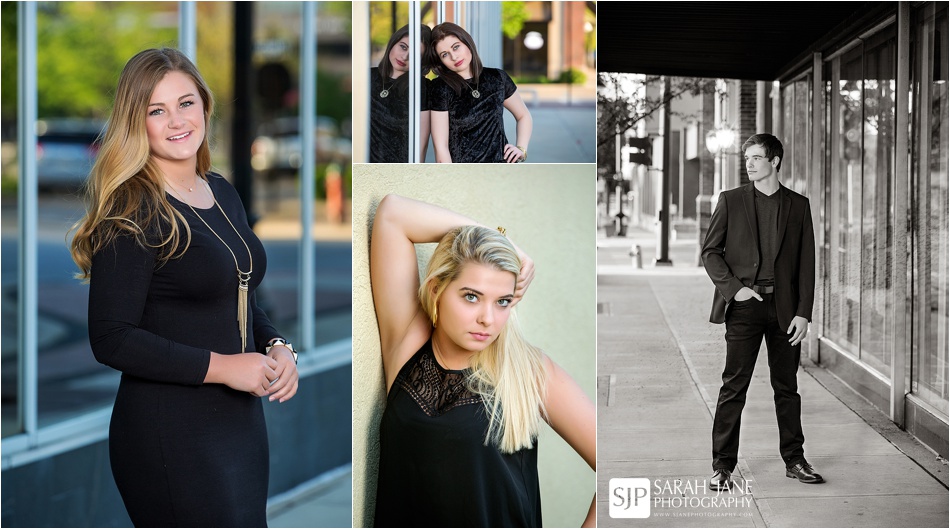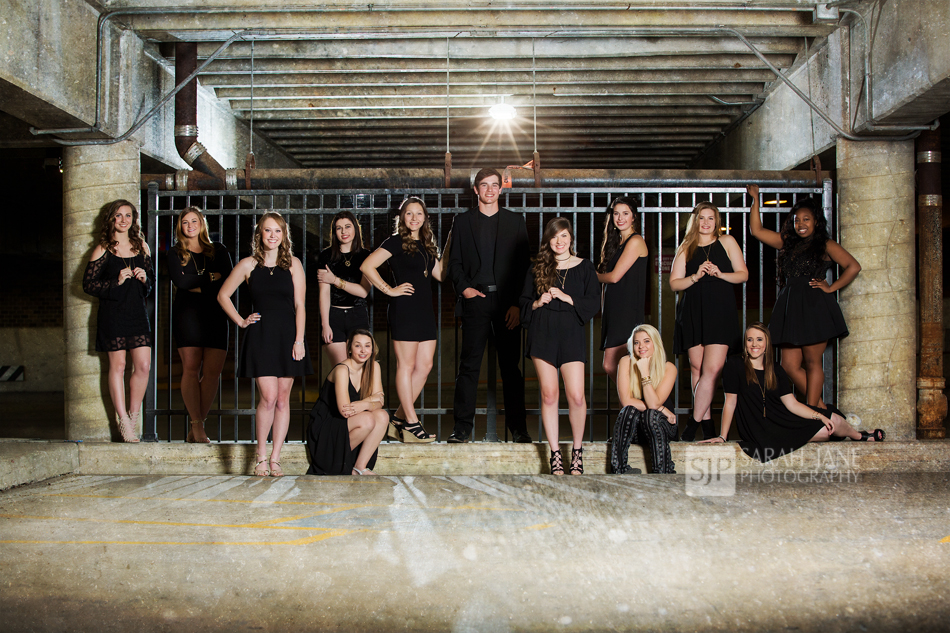 Stay tuned in the coming weeks for a look at one of my favorite parts of our model program, the BFF sessions and the newest addition to the model program for the class of 2018; our POP UP sessions!
And don't worry future classes, our program for next year is already in the works and looking bigger and better than ever yet again. You can already get your applications in (they've been flying in already for the last month) by going to www.sjanephotography.com and clicking BECOME A SENIOR MODEL.