You guys might remember Kayle one of our class of 2017 senior models! Well this fall I had the chance to get her whole family in for their session. I absolutely loved working with Kayle and her mom for her senior portraits and it was even more fun to get her sister and dad in front of the camera too for these family images.
Some of you might have gotten this little treat in the mail from them! Their Christmas cards were one of my favorites. I just loved working in their favorite family portrait with just a subtle foil border on the front and a little reminder of the reason for the season on the back.

Now this design you'll find hung on their wall soon! For Kayle's senior portraits we created a wall collage with 3 separate canvases so they wanted to do something a bit different for the family portraits and decided on a digital collage to feature all their favorite images in a single canvas piece.

As happens often with our senior families, Kayle now has feature images in the home but poor Mahala (who's not a senior yet) was a bit underrepresented. So the solution?! We took a few minutes during their family session to create some individual portraits for Mahala! While, of course, we'll create LOTS more come her senior year this will tide them over until then.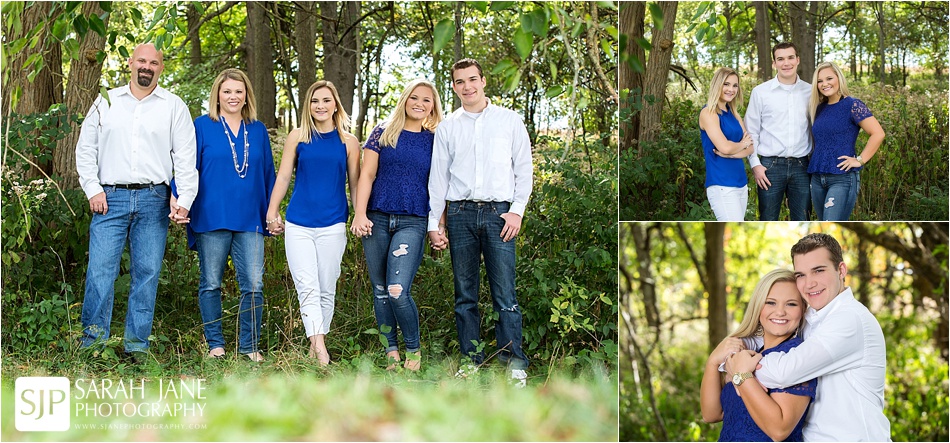 Don't forget to head over to the Facebook Page to check out their full session proof video to see all the images we created for them AND give them some love with your likes/comments!