Check out this gorgeous family and some of my favorite photos from their recent outdoor family session at Rock Springs. The Espinozas did such a great job coordinating for their session I just pinned them to our 'What to Wear – Session Styles' board on Pinterest! 
The Espinoza family portrait would not have been complete without Oscar (of course all the other family members were must haves too!). I am a big fan of including your pets in every family session, after all they are part of the family! We produced a 30″ framed wall art piece for the Espinozas and, of course, it had to be of one including Oscar. And in my own home, the largest family portraits on my walls include a 50″+ canvas collage including my husband, myself and both our Yorkies, Bear & Lily… our home wasn't complete in my mind until we had our whole family on our walls.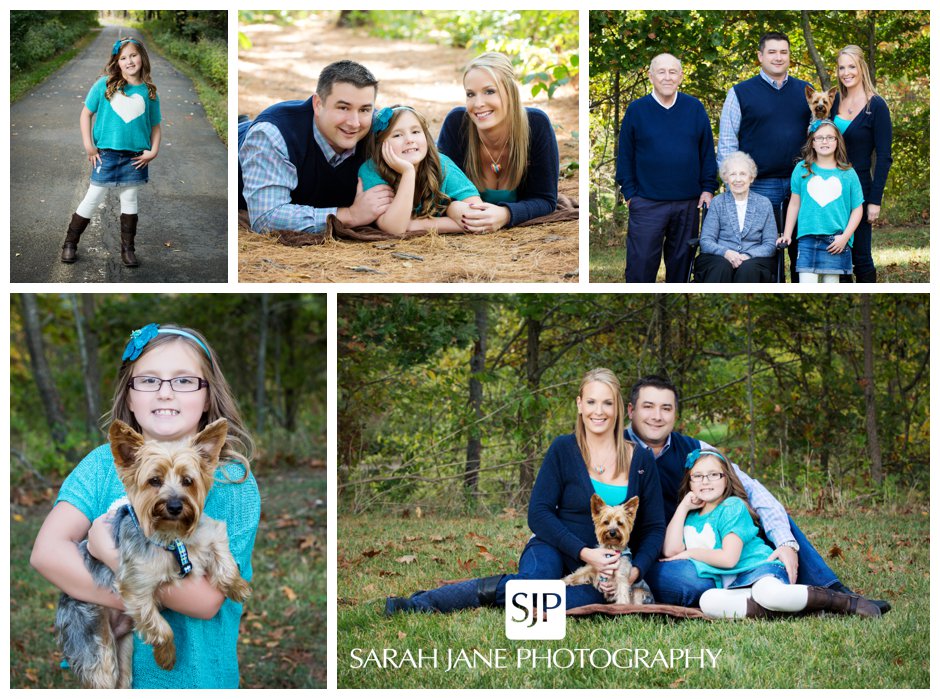 Families, if you're ready for an SJP Family Portrait in 2014 be sure to call early. Spring and Fall are our most popular seasons for family portraits and we're already filling fast so if you're looking to get an SJP Family portrait on the wall this year the time to call is NOW. Contact us at mail@sjanephotograpy.com to book your consultation and start your portrait experience.