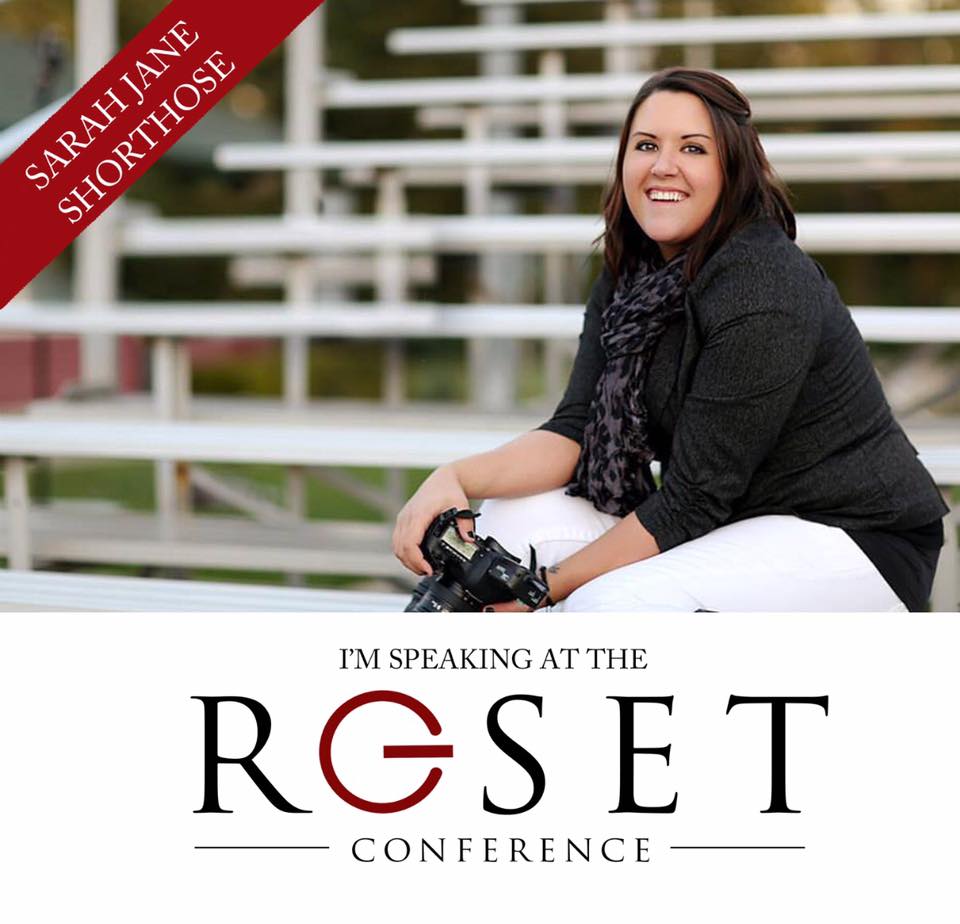 Hey photographers! This post is for YOU!! Are you a seasoned photographer looking for a way to spice up your portfolio or reinvigorate your business? Are you in your first years of business and still ironing out the kinks and looking for ways to streamline your workflow and make sure you're on the right path? Or are you a new photographer with a passion for the art but still green in the inner workings of how to turn your love into a career? Well, then this conference is the place for YOU.
There are instructors here who specialize in everything from newborn to wedding portraits, business, art and even video! I've spoken in the past at The Reset Conference about studio lighting and this year I'm excited to speak on the business side of things. I know that pricing and sales can be intimidating… but they can also be the things that make or break your business. There are SO many questions when evaluating your pricing and sales process that it can feel overwhelming and scary. Are you charging enough to cover costs on every product? Are you charging enough to earn a living yourself? Can you afford to outsource/grow at these rates? Does your pricelist make sense? What does it say about you/ your business? Does it help you make a sale? Are you making the sale you need from every client?
My goal is to make your pricing (and your pricelist) work for you, to make sales easy, fluid and even FUN (yes I swear it can be FUN for you and your clients!). AND the best part is my pricing and sales classes should combine to make sure you leave the conference with a product line and price list that represents YOUR business brand/style and the confidence that you can sell your work without having to be salesy.
I cannot wait to share this content with you all AND as a special bonus I'll be doing facebook LIVE videos to critique/review 5 attendees pricelists (since we won't have time for this during the classes). Email/message me for your chance to have your pricelist be one of those reviewed (don't worry it's done anonymously if you prefer!)
Registration for Reset just opened today and spaces are very limited so go to https://events.r20.constantcontact.com/register/eventReg?oeidk=a07ed8s78sy6147b19c&oseq=&c=&ch= to sign up now AND use the coupon code SARAHJANE to save $75 off!!!