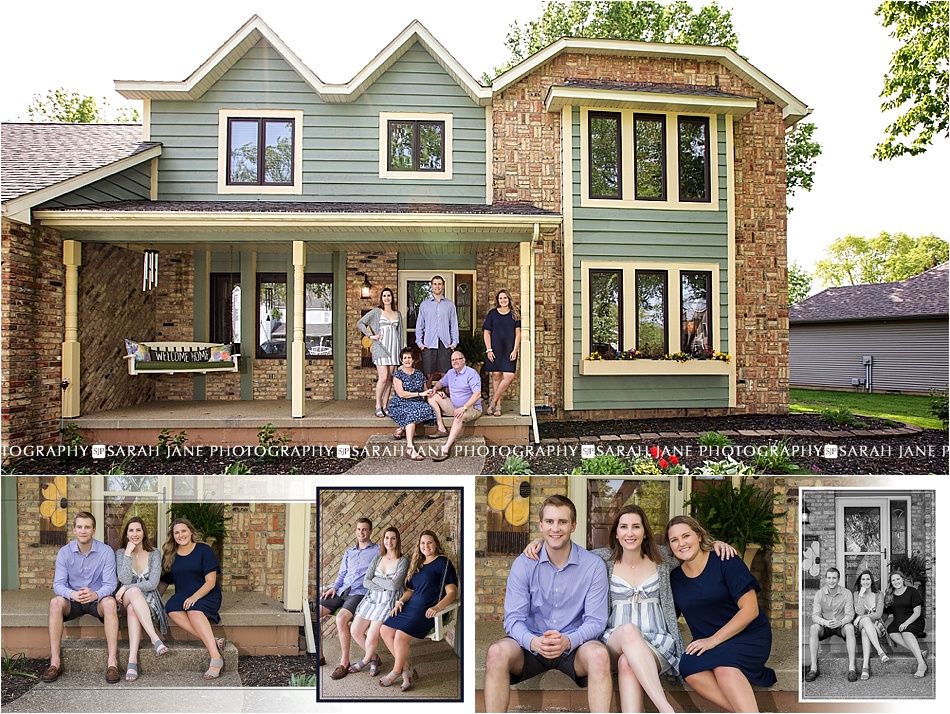 Today, I get to share the Beckman family with you. Though I hadn't had a chance to meet them more than a couple times in passing over our almost decade here I can tell you that these folks (Chris in particular) are a huge part of our story and life/business trajectory. How/why?!? Well, Chris is the man who hired my husband right out of college. That job brought him (and my extension, myself and SJP) to Decatur and we are both so thankful for that. We've found so much here including a wonderful community, friends, success in both our careers and it's amazing to think about how much that one little yes that Chris gave my husband (who was not the first or last person he's hired over the years I'm sure) effected the story we've written so far. But, this post is NOT about us or our story (just had to give the appreciation we feel while we had the chance!), instead today's post is really about them and their family and their journey here in Decatur and their next chapter as well.
I was honored when Donna called me to be a part of creating their last family portraits in their home. The home where they've raised their children, celebrated milestones and invited friends to share in them for years. This last milestone was both a graduation and a going away part and the place was packed with their friends and family here to celebrate them!
With our busy schedules it makes sense to combine occasions like these when everyone's coming together already with a family portrait session to create images for everyone too. We not only did a session for the Beckman's but also were there for their guests and extended family to get portraits too, plus to photograph candids of the guests enjoying themselves and it was an absolute blast.