It's Hunter's moment in the spotlight on the SJP blog today! She's a senior at Central A & M and is super talented. Not only does she play both school and club volleyball and cheer but is also a fantastic artist! She brought in a selection of her favorite art pieces for her session so I was able to create a few images that combined her art with mine.
Check out that game face!
This sunset image was probably my favorite combination. It completely took this image to a different level and my favorite part is that it made it much more unique and personal to her.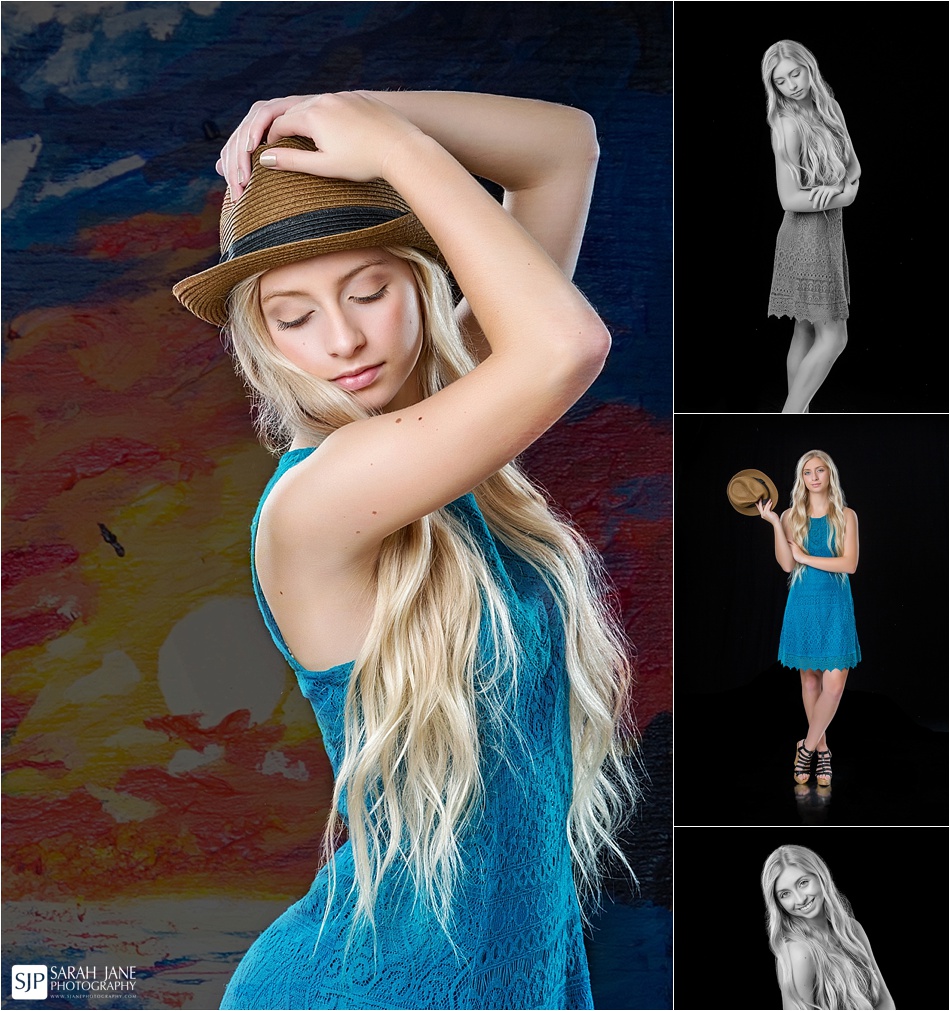 I did also really like the combo of the wolf and eye with this BoxDropsbySJP backdrop in a similar tone. Two of Hunter's art pieces, plus a backdrop design by Punch & Sizzle all combined for my image… it's like art overload!
Hunter's also a big fan of mixing up her lip color so I loved the idea of doing a series of images to highlight that. My favorite ended up being the dark lip in black and white which is so bold yet a bit classic.
And don't forget to check out her Facebook Album where you can get a closer look and give her some love with your likes/comments.