The Details: Lindsey Harrison, Owner/Arist of The Laurel & The Linden (formerly L&L Studio)| In Business: 4.5 Years
Office Hours: Tuesday, Wednesday & Friday 10-6, Thursday 12-8  Location: 2938 S. Mt. Zion Road, Decatur 62521 (formerly inside Heroic Age Art Center) | Phone: 217.201.0593 | Website: https://www.etsy.com/shop/landlstudioil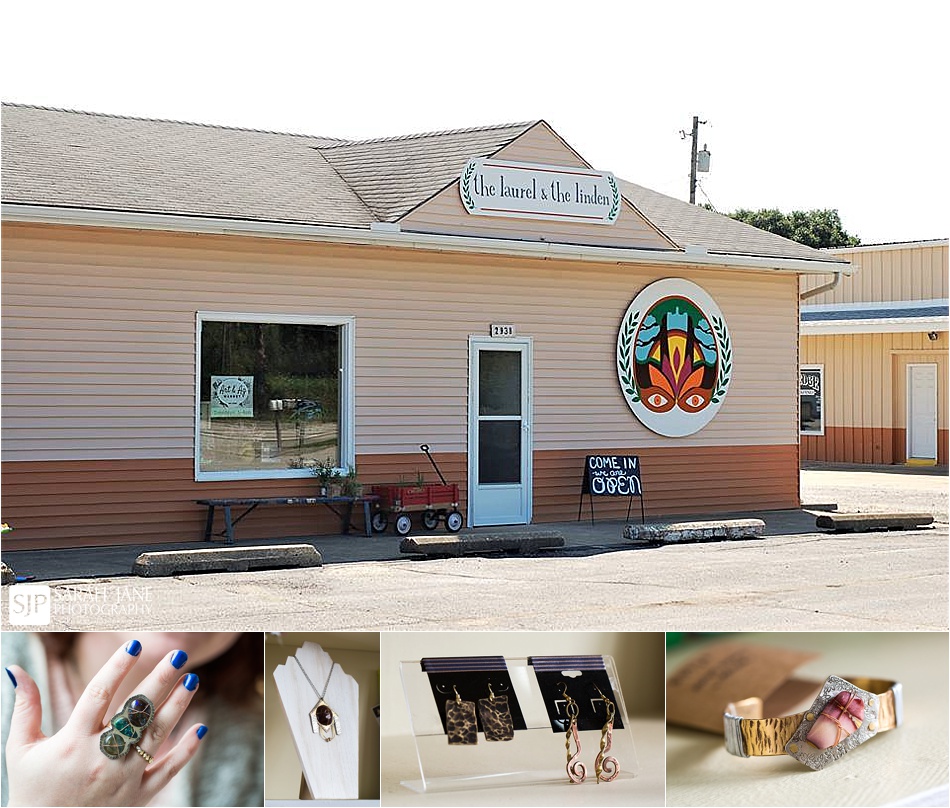 Tell us about your business… What do you do?
I own L&L Studio. I am a metalsmith by trade and a painter by hobby. I create almost all of the jewelry in the studio and all of the paintings. I run the marketing, social media and other technical aspects of the studio and I also teach Acrylic Abstract Meditation classes, (which is painting with some crazy hippie meditative stuff mixed in). My ma, Laura, is the showcasing specialist. She loves to organize the displays, and she also makes all of the stained glass wine bottle lights. She's been doing those since 2000. L&L Studio is also the headquarters for the New & Growing Artists of Central Illinois group.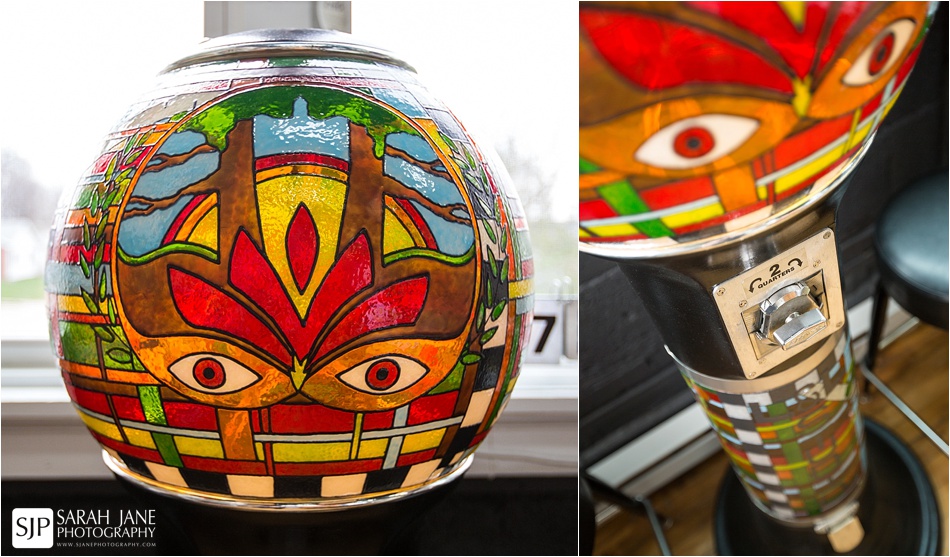 What makes your business unique/special?
I think the fact that L&L is run by a mother/daughter team is unique. We attend events together and we both represent our business. L & L means Lindsey & Laura. I also think it's pretty special that everything in our studio is completely one of a kind and handmade (besides our small line of upcycled clothing). Most of what we create is made from recycled materials, like the wine bottles that show up on our porches or by our studio door and the old junk jewelry I've turned into new, more modern pieces.
What item/service on your menu or in your shop do you just LOVE and think everyone needs?
I think everyone needs a bottle light and a statement necklace. Bottle lights make a perfect gift, and statement necklaces, specifically heirloom charm necklaces, can be completely personalized into something you can truly treasure.
In what way have you gone above/beyond in the past for a customer?
We don't take these types of orders anymore, but a few years ago a customer brought me a big purple sheet of metal that she had harvested from her dad's old car that finally bit the dust. She knew she wanted SOMETHING made from it for him. He cherished that car. So I cut the silhouette of the car out of the sheet of metal and turned it into a car-shaped keychain with the car's nickname engraved on it.
What tool/equipment/or other vendor could you not imagine doing business without? Why?
My torch is my baby. Melted metal is my style and I can't do it without fire.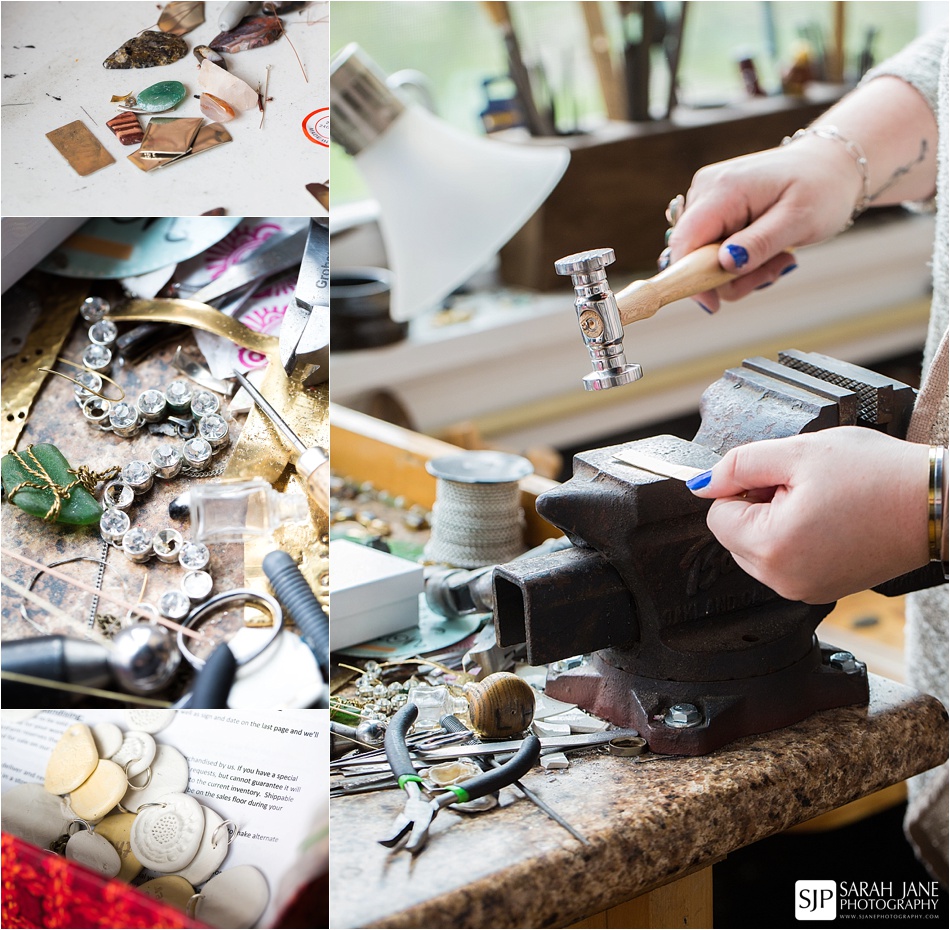 What other local business do you just LOVE? Why?
All of them. Local businesses are what give towns character. But on the side of town that my studio is on, my favorite business would have to be Black Iron Coffee.
Introduce us to your STAFF…Lindsey Elaine Harrison (myself). I graduated from EHS in 2010 and immediately began to explore different subjects at Richland, from photography to culinary to world religion… I loved it all but never decided on anything. One thing that was always a constant in my life was jewelry. Friendship bracelets, beading, you name it, I was selling it on the playground from 2nd grade on and helping my mom sell beaded jewelry and her bottles at craft shows. One day, after all of my trial runs at RCC came to an "I-can't-afford-to-play-around-anymore" type of halt, a friend asked me why I don't just go to jewelry school. I didn't know there was such a thing. Within a week of that discussion, I visited Gem City College in Quincy, registered and moved. 9 months and I was a certified metalsmith and jewelry designer. I eventually trained in Los Angeles on 3D design, which I no longer use, and studied jewelry essentials through the Gemological Institute of America.
Aside from the jewelry aspect of my life, I'm passionate about local artists and their success. I run the New & Growing Artists of Central Illinois facebook group, which is a networking, sharing, and social gathering place for local artists of all skill levels. This group makes it possible for me to host the Local Artists "L.A." Gallery Show, NAGACI Eat & Arts, popup art markets and more.
I'm happily engaged to my high school sweetheart of 9 years, Steven Michael Kirk. We reside in a sweet little house in Oreana with two guinea pigs.
Laura Louise Harrison. Laura is my mom and doesn't do social media or internet related things, so I'll do the talking for her. She grew up learning to do leather tooling and sew from her grandmother and learned macramé from her mother, who taught macramé classes at Richland. She's always loved to recycled, getting a little thrill from turning trash into treasure. When neighbors started dropping wine bottles off at her house, thinking she could recycle them into something, her infamous stained glass wine bottle lights were born. When the Decanter Fine Wines opened in 2006, they became her first distributor. Laura has dabbled in many types of fine art as well, charcoal and oil pastels being her favorites.
She has been married to her husband (and my dad) Scott Harrison for more than 30 years and they always have a dog or two.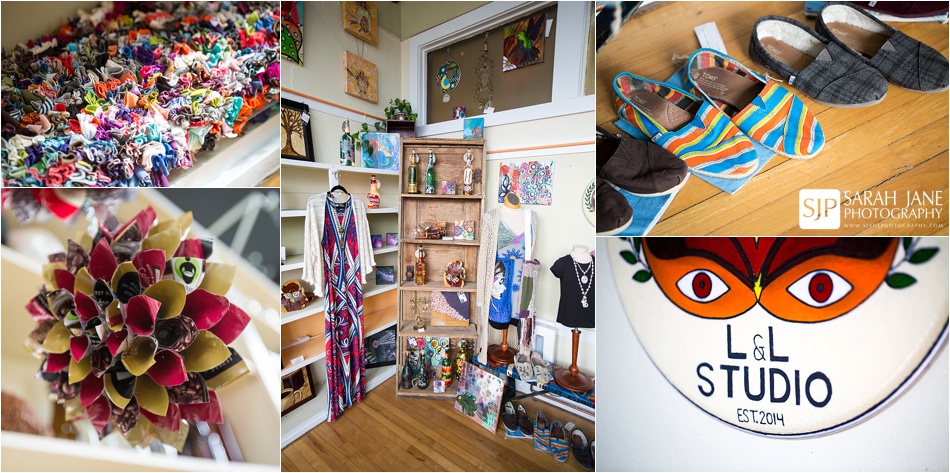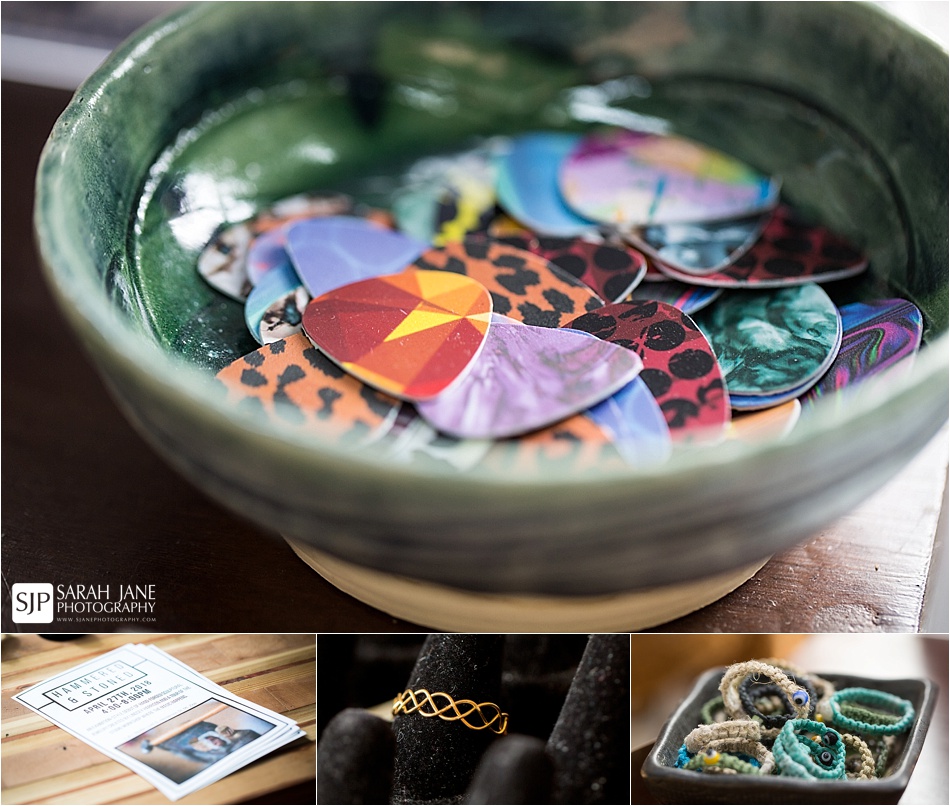 Tell us about YOU… WHY did you choose to do what you do?
Which part of what I do? My studio is a creative outlet for us. We create ALL of the time, and we really needed an outlet for everything we made. I created the NAGACI group and the LA Gallery Shows because I saw a need in our community to offer recognition to artists who may not have gone to Millikin and may not want to be part of a prestigious art organization. Artists are everywhere. They need to be seen.
When did you know you wanted to go into this business?
I have always wanted to be in business surrounded by the arts and creative minds. We officially decided to take the plunge at Christmas of 2013. We heard about the art center, decided we could afford it and we jumped in.
What are you passionate about outside of your business?
Outside of L&L and the NAGACI group and art shows, I'm passionate about other small businesses and raising awareness of/for them. I'm also passionate about writing, though I don't do it often anymore. I also have a deep fascination with sustainable life. You know, tiny houses, recycling, solar energy, composting, growing your own food (though if I did grow my own food I'd have to become a vegetarian because you'll never catch me slaughtering an animal).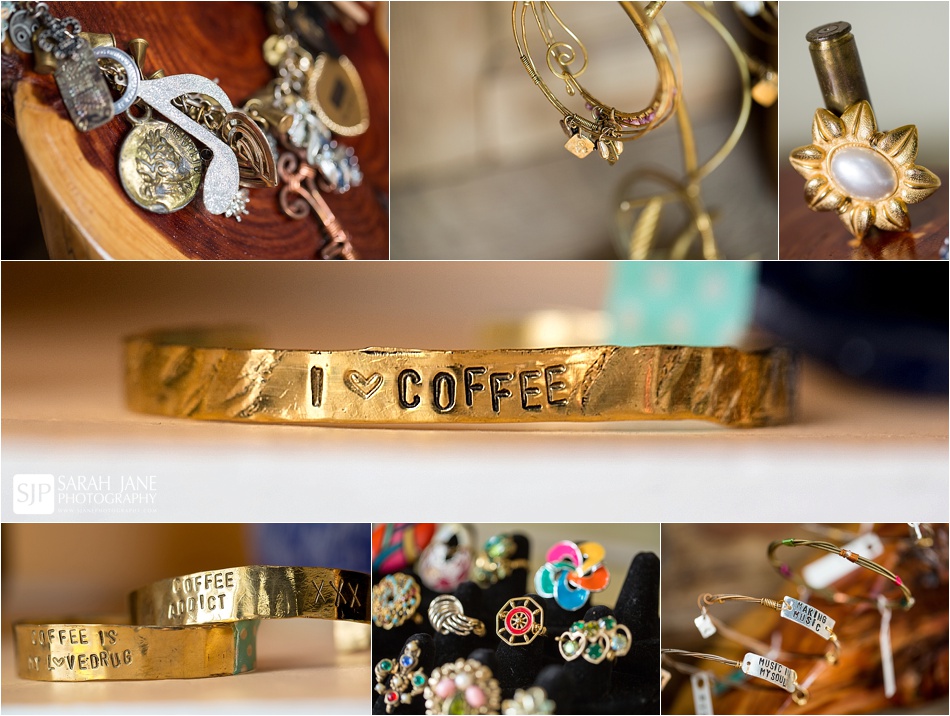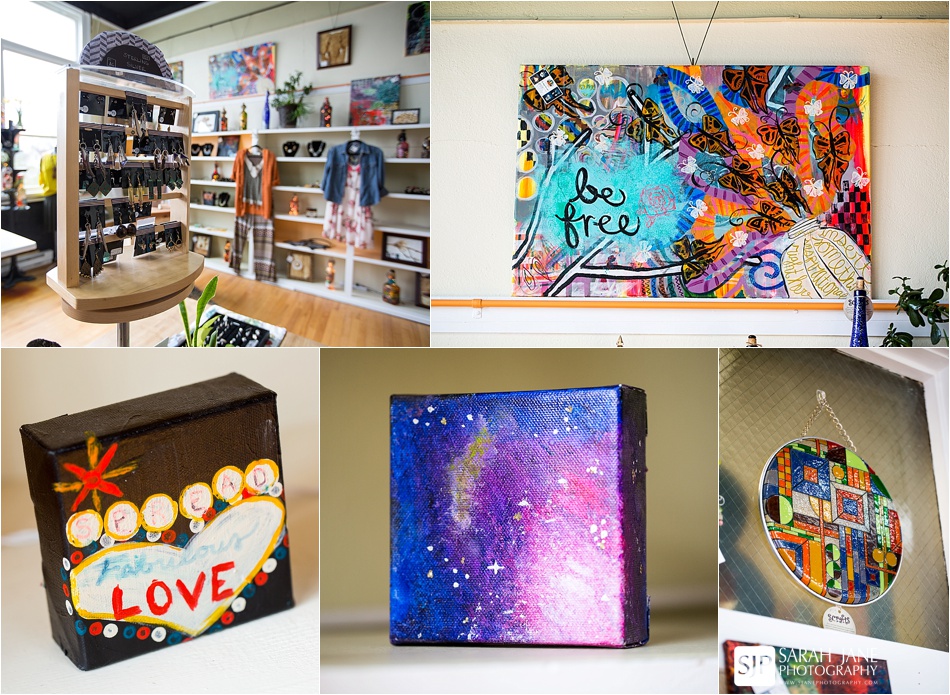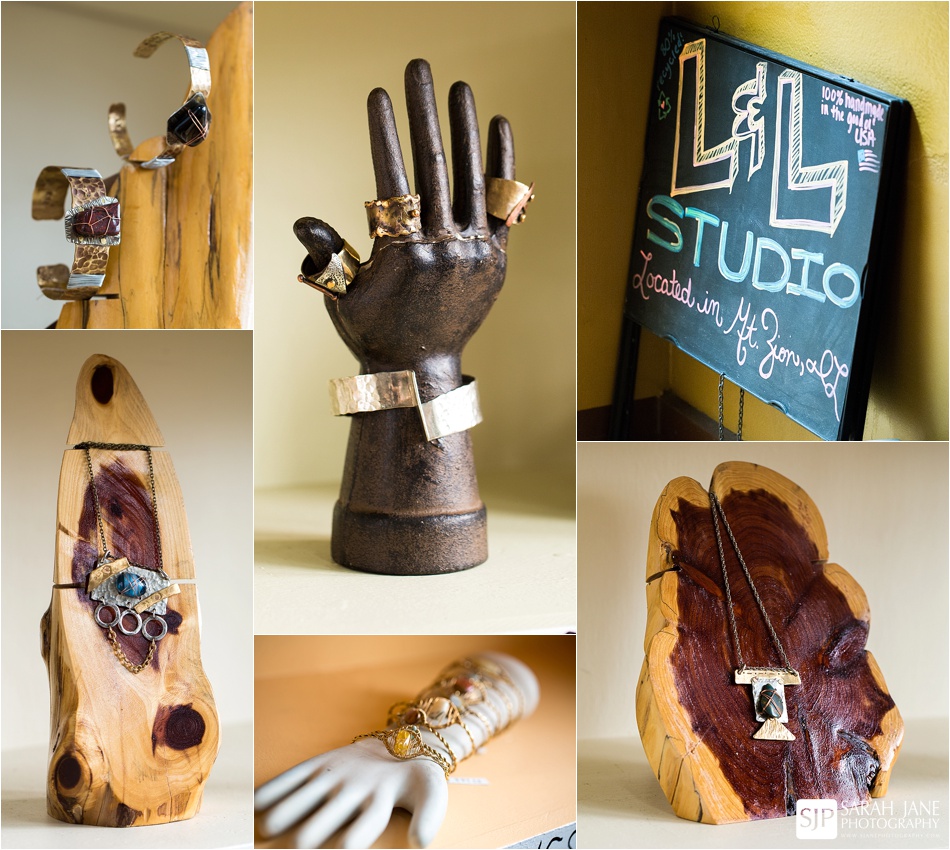 Describe your PERFECT day…
My perfect day would look like this:
Wake up when my alarm goes off the first time. Do yoga in my art/yoga studio. Have breakfast with fiancé. Watch a favorite show. Leave for work. Stop by Black Iron for coffee. Show up to the studio, turn on my favorite pandora station, flip the open sign and hit the torch (my best days are when I get on a roll making forged jewelry). Have at least 15 customers come in before closing. A friend brings lunch and we lunch together, maybe close for 30 minutes for a walk in the sunshine. Leave to meet fiancé for sushi dinner at Fuji. Come home to a magically clean house and a dog. Browse my two favorite things on Instagram (coffee mugs and jewelry). Go to bed early.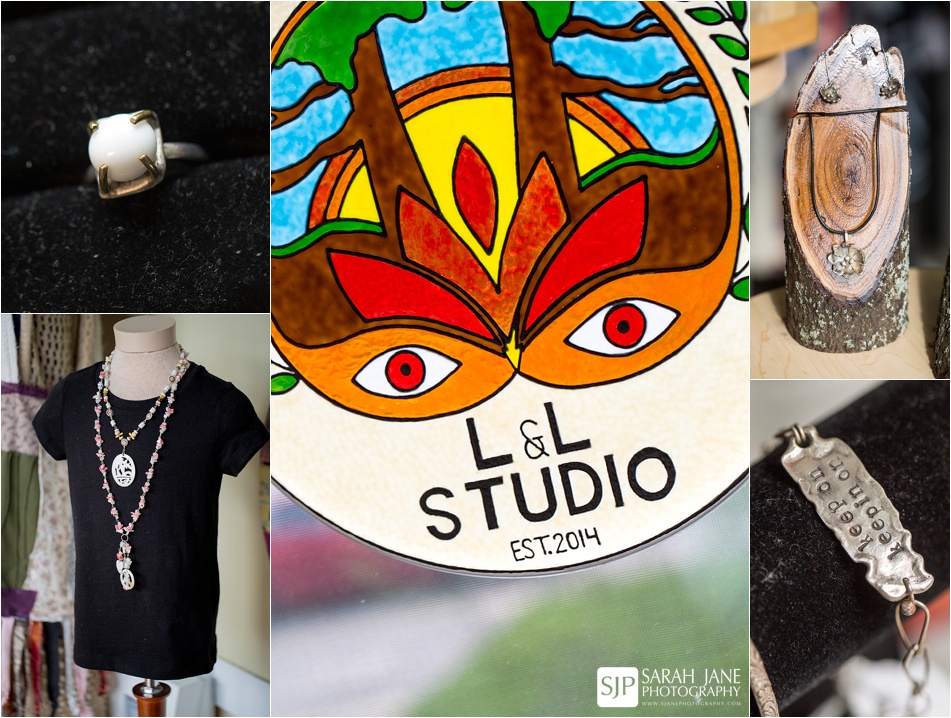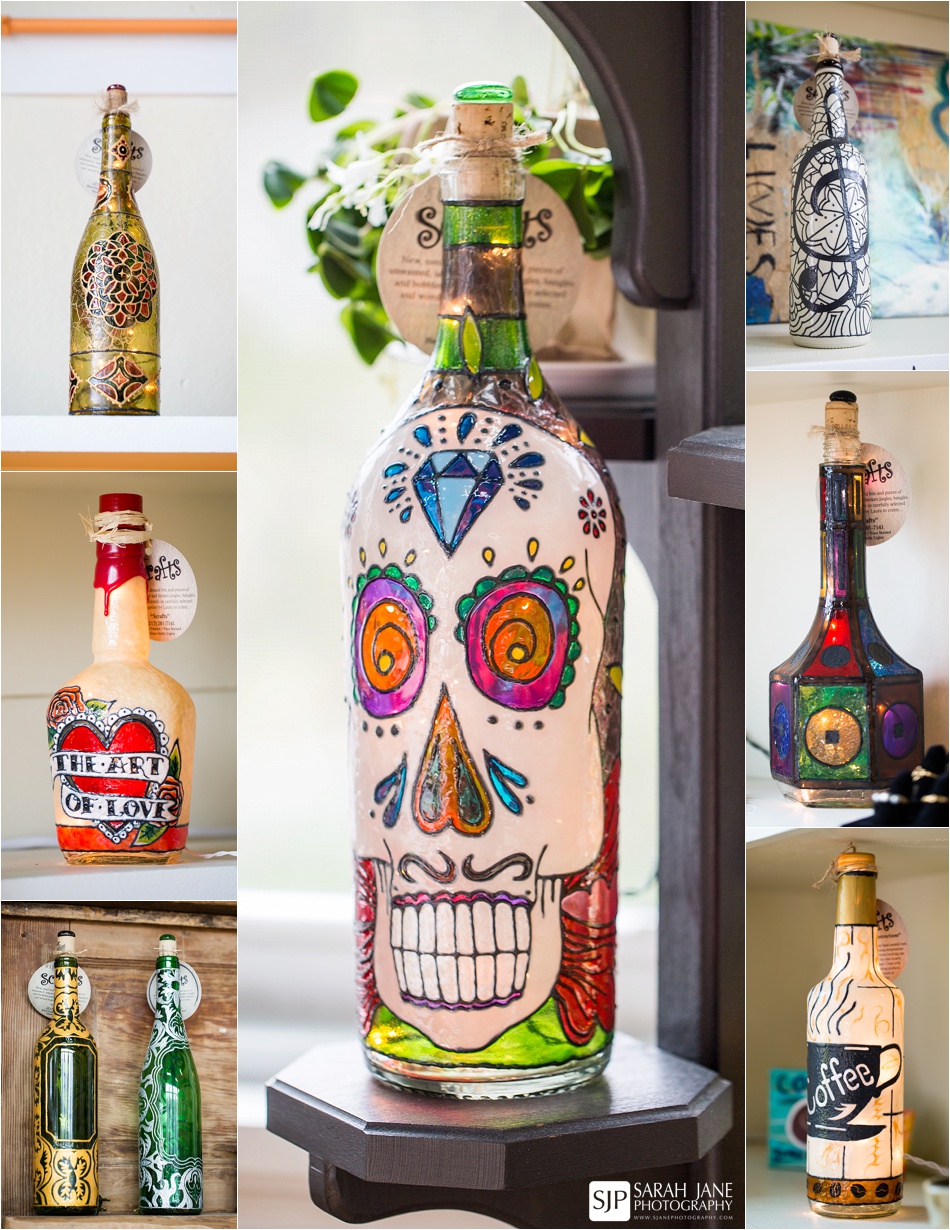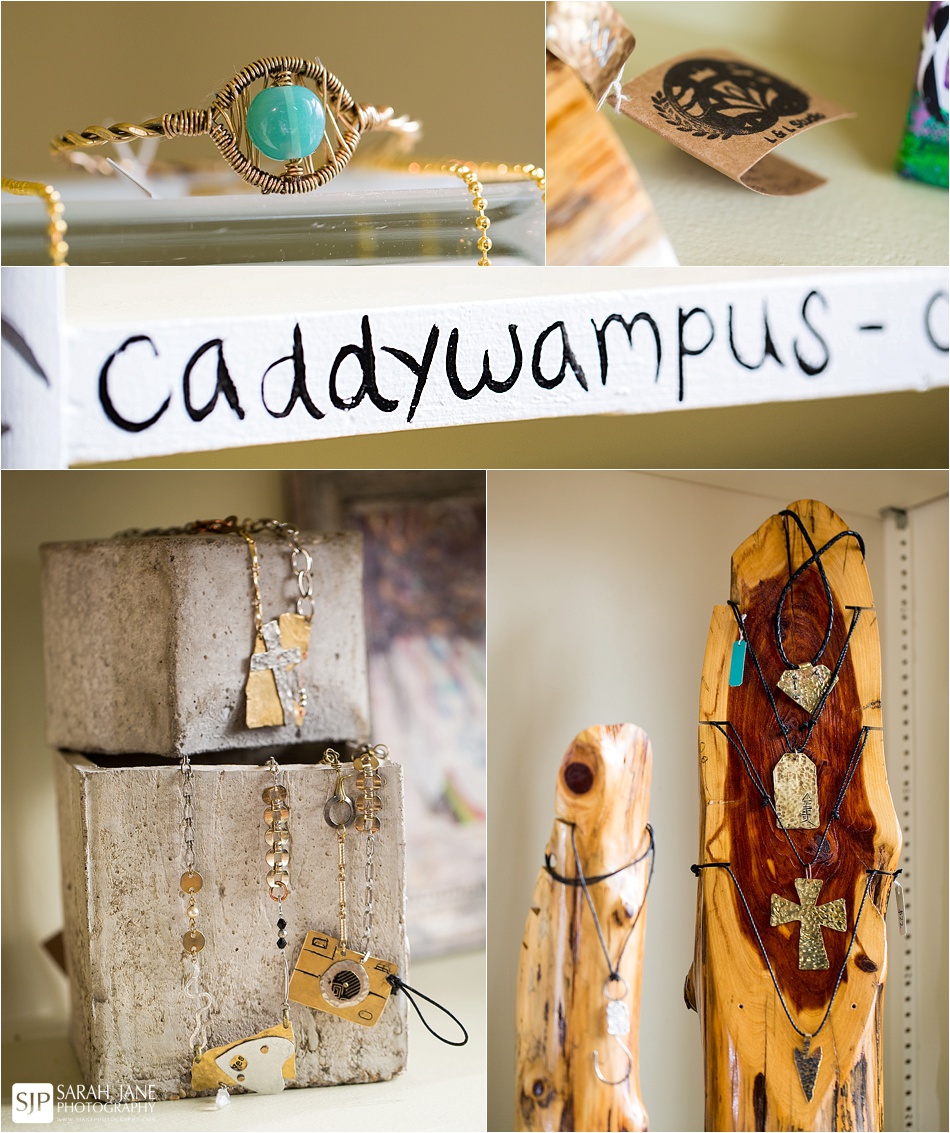 See our other past small business features to connect with more businesses in our area:
See more on our Facebook Page and follow us on Twitter @sjanephotog, Instagram @sjanephotograhy, and Snapchat @sjanephotog
If you'd like to have YOUR small business featured for FREE on the SJP blog (or know a small business we should feature) you can find details HERE! These features are 100% free and we'd love to feature you next.