It's SMALL BUSINESS FEATURE time! This month, I'm so excited to bring you one of Decatur's finest florists, The Secret Garden. Lori & Michael are so much fun and are really big supporters of growth and development in our area (which y'all know I love). That's actually how I reconnected with these two in time to bring you their feature this month; we ran into each other at Millikin's Micro Business Roundtable event last month and with the cold weather out I figured they would be the perfect business to feature in March so we can get a little reminder of the spring beauty that is just around the corner! Well, enough from me, let's hear from Lori!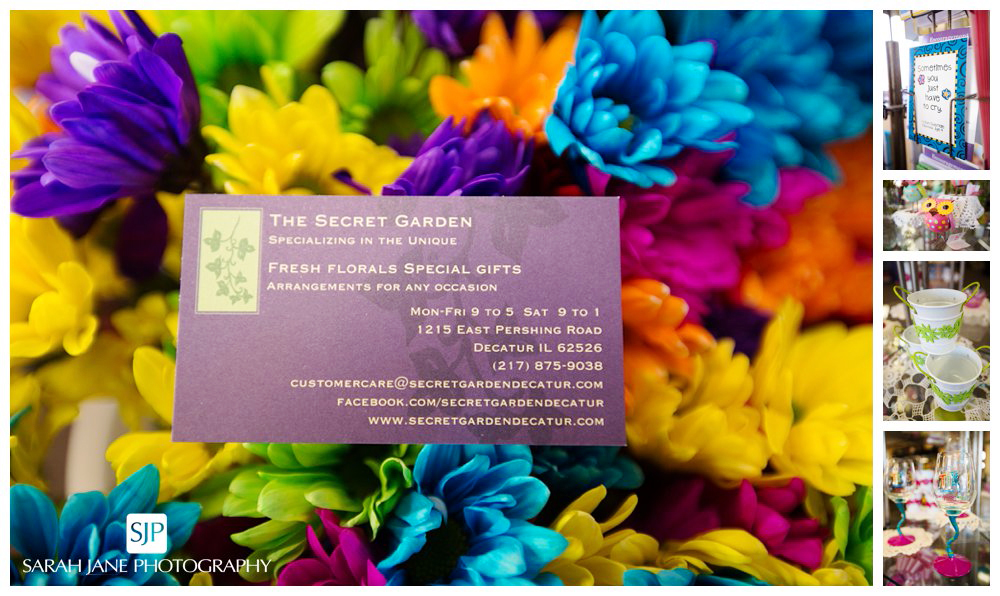 DON'T MISS THIS DEAL JUST FOR SJP READERS: MENTION "SJP" FOR 10% OFF YOUR PURCHASE IN MARCH!
The Details:  Lori & Michael Barrett , Owners/Operators at The Secret Garden | In Business: 25 Years, Lori & Michael purchased the business in January 2010.
Hours: Monday – Thursday 8:30 – 5:00, Friday 8:30 – 6:00, Saturday 9:00 – 2:00, Closed Sunday | Location: 1215 E. Pershing Rd. | Phone: 217-875-9038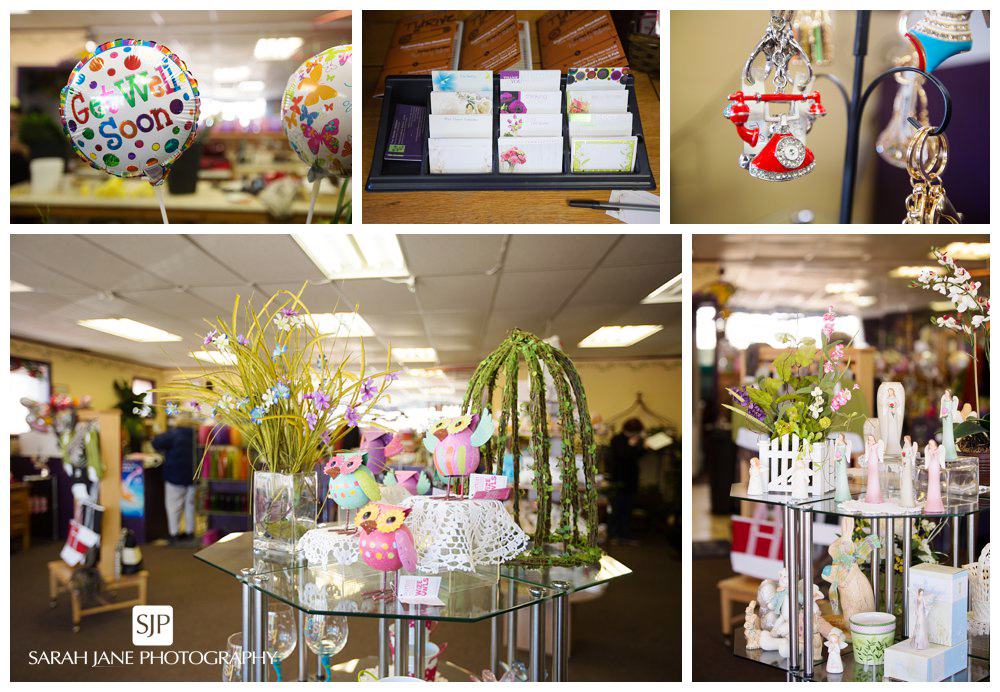 Tell us about your business… What do you do? We make people smile! The Secret Garden is unique in its variety of gifts and offerings. We carry an array of Fresh Flowers, Permanent Botanicals, Green and Blooming Plants, Collectibles, Gifts, Balloons, Tasty Treats, and so much more. You never know what you will find when you come into the Secret Garden. We delivery all of the items we sell to Decatur and the surrounding areas.
Can I just stop to say I LOVE the first sentence of Lori's reply 'We make people smile!" She goes on to tell you how they do that, but their focus is truly to make you smile and what better business model is there?!? 
We are also a full service wedding and event florist. Offering full wedding set up, tear down, rental, and on trend designs. For brides on a budget we offer package deals that cover all of their floral needs but help with keeping the costs low. For the DIY bride we offer bulk flowers. We order, inspect, and process the flowers for the Bride. Then they pick up the flowers and create their own wedding flowers.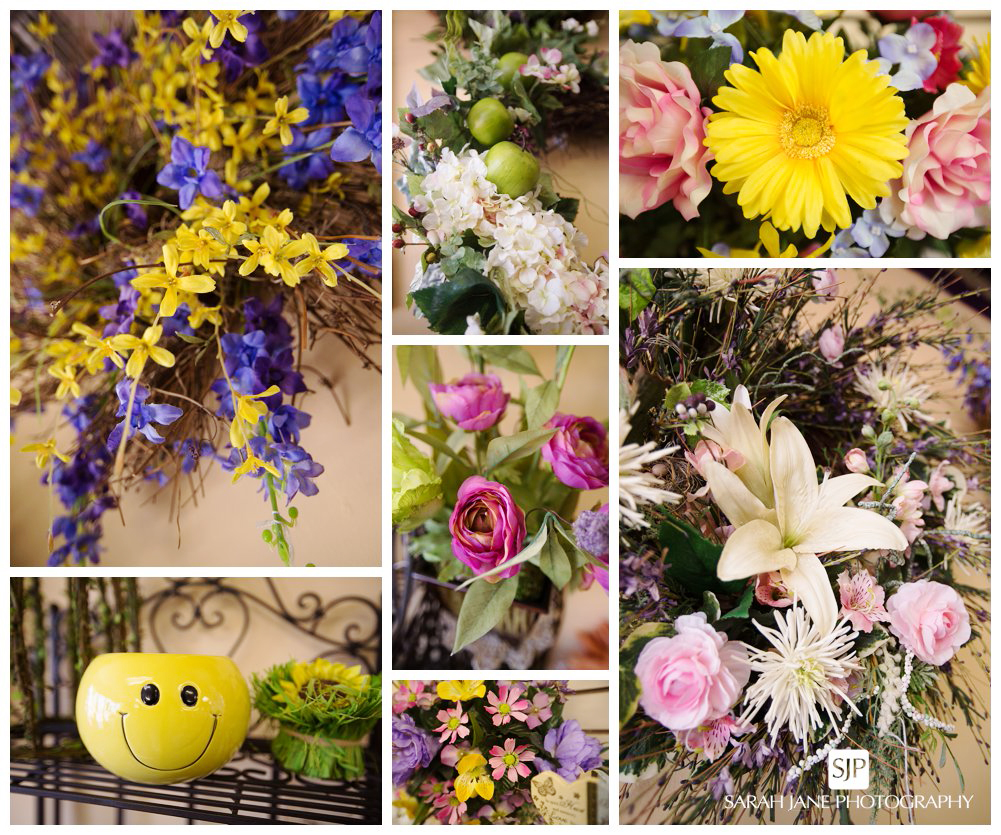 What makes your business unique/special? We have 3 Illinois Certified Florists and 1 certified balloonist on Staff at The Secret Garden. This is a certification offered by the Illinois State Florist Association. After completing a series of courses and tests in design, care and handling, wedding and event work, funeral arrangements, and basic business skills the certificate is awarded. Our balloonist attended classes at Burton and Burton in Georgia. She studied techniques, trends, and tips to create balloon arches, sculptures, and more. Her ribbon can be seen on stage at Come Together Lets Walk in June.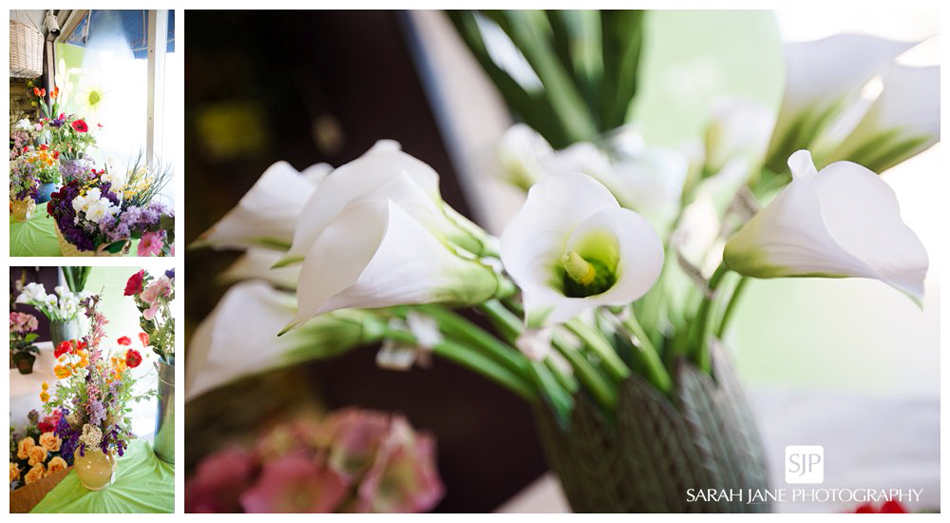 What item or service on your menu or in your shop do you just LOVE and think everyone needs? Flowers of course! If everyone had flowers on their table in the morning or on their desk at work the world would be a happier place. You would not believe the power of a flower. It can comfort the grieving, give hope to the sick, fill a bride with joy, celebrate a moment in time, and make even the gloomiest of days bright.
"You would not believe the power of a flower." – Lori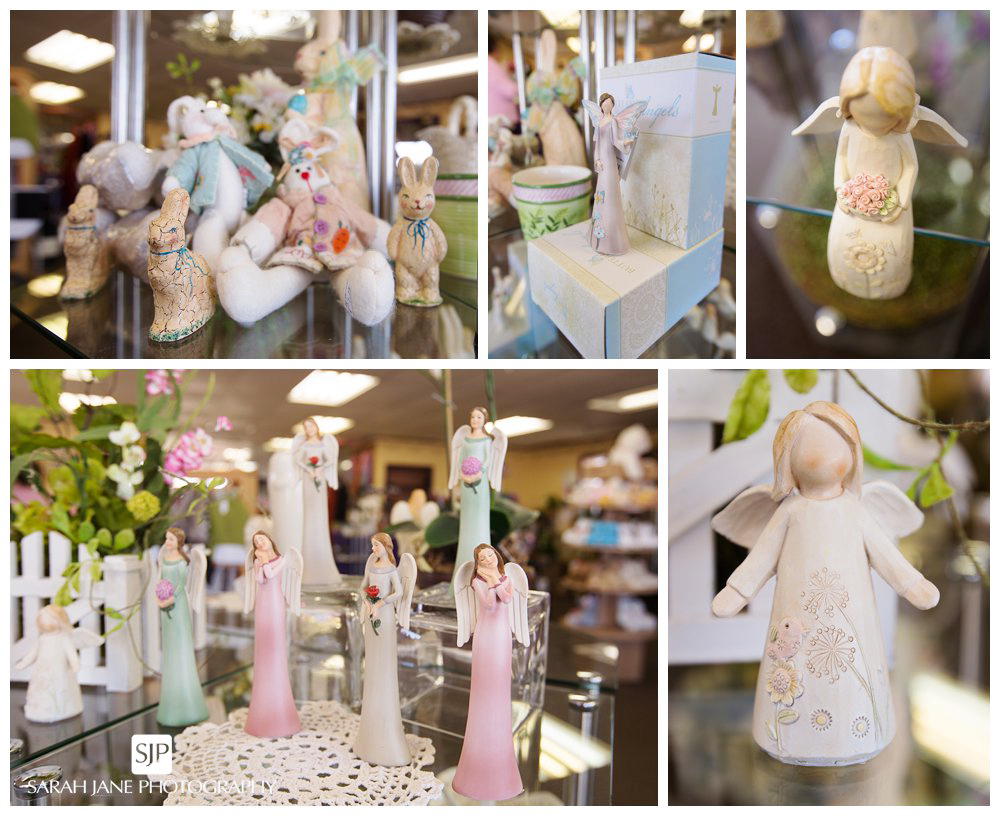 What is the coolest thing you've ever had a client do for you? Bring their friends! We are always honored when folks come in and show off our store. They walk around like a tour guide and tell their friends how much they love our stuff. It's humbling knowing that people love what we do as much as we do.
Amen sister!  It really is an amazing feeling to have someone love your work as much as you do and love it enough to share it with friends and family. 
What tool/equipment/or other vendor could you not imagine doing business without? Why? Our coolers! Our coolers are essential in keeping our flowers fresh and long lasting. When one goes down it always makes for a long day. Without our coolers we could not do what we do.
What other local business do you just LOVE? Why? Oh wow, this is a tough one. We work with so many it would be impossible to decide. We have partnered with local bakers, photographers, dress shops, and so much more. We believe that supporting small business is the best way to give back to the community. (You all know I agree 100% with that!)

Introduce us to your STAFF…
Carol ~ Shop manager and an Illinois Certified Professional Florist. Carol has worked at the shop for 15 years.
Sheryl ~ She is a Certified Balloonist and lead designer. Sheryl has worked at The Secret Garden for 20 years! Certified Balloonist?!?! My job is fun, but that sounds awesome! How on earth could you have a bad day as a certified balloonist?!? 
The Amy's ~ Amy H ~ Amy calls herself "lead grunt" she works for major holidays and some Saturdays. She does it all, phone, delivery, and some designing.
Amy G – Our newest staff member – She loves to spread smiles by delivering flowers. She is in training for a sales position and may someday become a designer.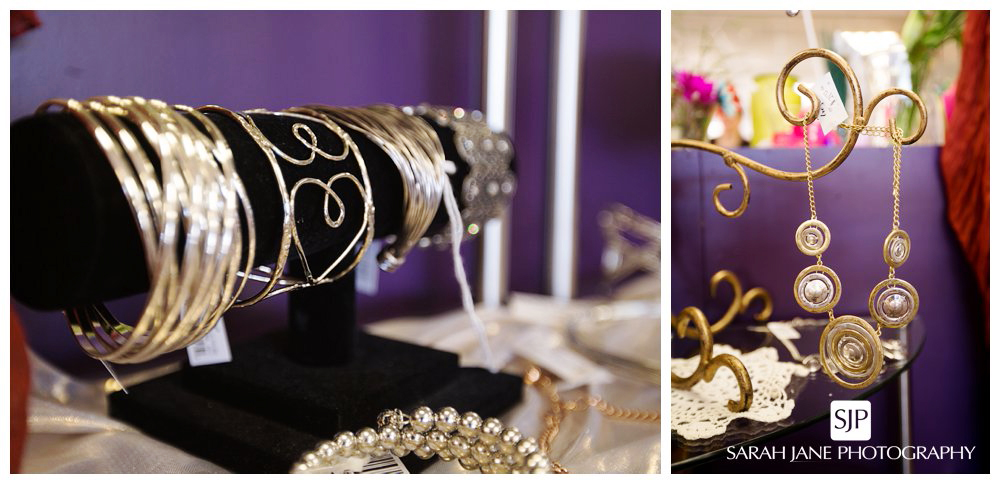 Tell us about YOU… WHY did you choose to do what you do? Michael and I stumbled into this opportunity and fell in love with flowers. We enjoy working together and seeing our vision take shape.
When did you know you wanted to go into this business? We both worked for corporations in the past. In the evenings we would discuss our day and see the mistakes that big companies make. Not valuing their employees, poor planning, unrealistic goals. We always felt that if we went out on our own we could do things differently and become successful.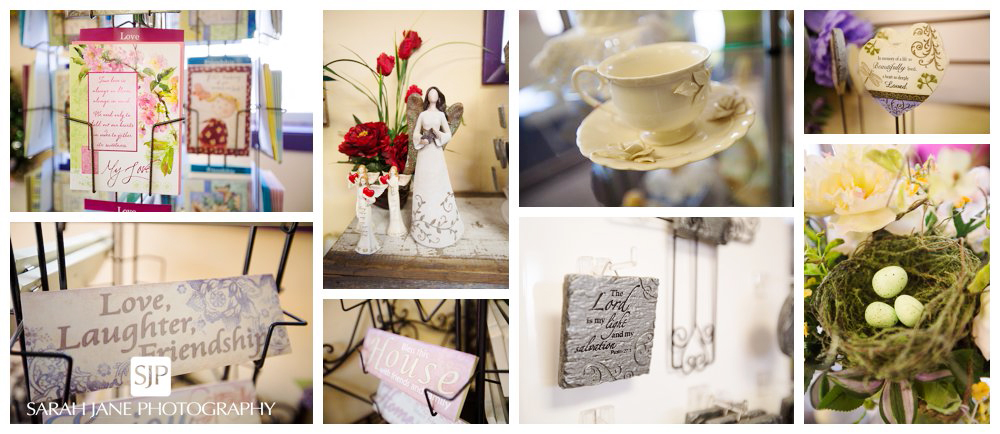 What are you passionate about outside of your business? Our kids! We have 3 and they keep us busy when we are not at work. Our "eldest" is in 10th grade at MacArthur, the "middle one" is 6th grade at Dennis and our "Boy" is in 3rd grade, also at Dennis.
Describe your PERFECT day… When you are surrounded by flowers it's hard not to have good days just about every day. I think we will see a PERFECT day when we retire. We will be able to look back on our business, see the impact on other people's lives, and know that we did what we set out to do… make people smile!

Well there you have it, a great look inside the shop of The Secret Garden. I highly suggest you make it a point to stop in and see them very soon! As you can see their store is beautiful. One of my favorite parts is the open view of the design area where while you're browsing you can watch new designs and custom orders being made by these very skilled designers.
You'll also want to like The Secret Garden Page on Facebook where you can get in on some amazing deals like their $5 Fridays, Birthday celebrations and Name Days!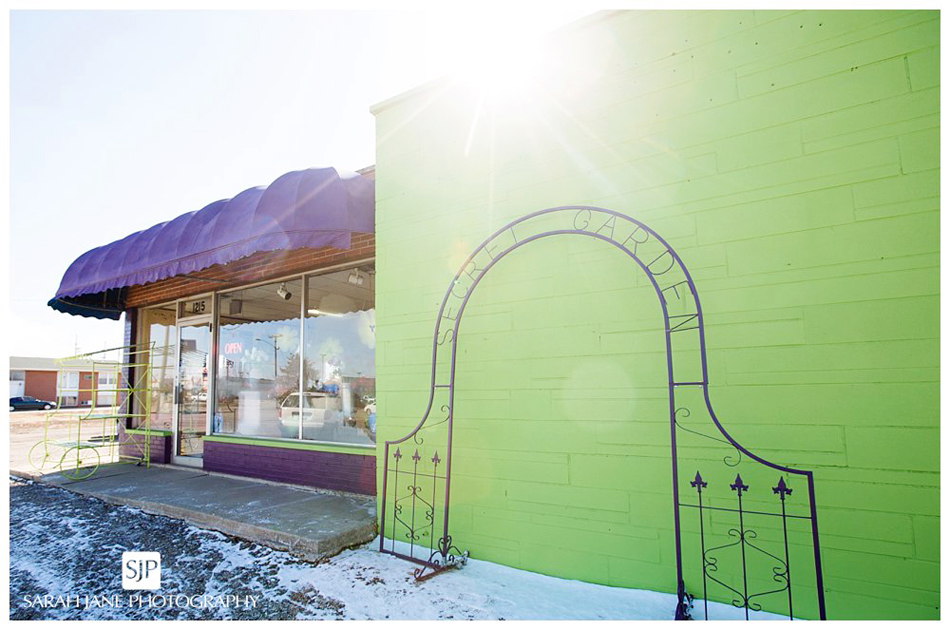 SMALL BUSINESS OWNERS:  If you'd like to have your business featured on the SJP blog please visit the following link to download the information/questionnaire form which you can email back to mail@sjanephotography.com. We are now booking for 2014 features and showcase one business each month. Your feature includes FREE 20 minute location shoot by Sarah Jane Photography, blog and facebook feature and web images to use on your online spaces (facebook/website/etc).  Our business features are now also being published monthly at www.redecatur.com!
Download the information here:https://www.dropbox.com/s/urr7zdkh64szon7/MarketingBusinessFeatures.doc